Noah And The Whale


Heart Of Nowhere
Mercury Records [2013]



Fire Note Says: Noah and the Whale's fourth LP sputters after a strong start.
Album Review: Noah and the Whale returns with their fourth LP Heart of Nowhere. Not being too familiar with the band prior to this album, their pop/folk stylings were a nice surprise. Noah and the Whale hail from London and currently consists of five members: Charlie Fink (vocals, guitar), Tom Hobden (violin, keyboards), Matt Owens (bass), Freb Abbott (guitar, keyboards), and Michael Petulla (drums). I found the use of violin – primarily in the preludes and interludes on the album – to give Noah and the Whale a different flavor when compared to what is out there right now.
The album kicks off with one of those instrumental preludes which leads right into the title track "Heart of Nowhere." The decision to start the album in this manner was a smart one. Along this first track I heard elements of The Talking Heads and Franz Ferdinand. The song is handed over to a female vocalist near the end and this works as well. Combining these disparate elements into a cohesive whole shows the band has a talent and an ear for their sound. However, this often sounds like they're covering some of their favorite bands from the 1980s. "Silver and Gold" is a solid song but sounds like an outtake from a longlost Cars album. Fink evokes Ric Ocasek in an eerie way here. The guitar, the keyboards, the vocals – the more I think about it's impressive that Noah and the Whale pulled off such an homage.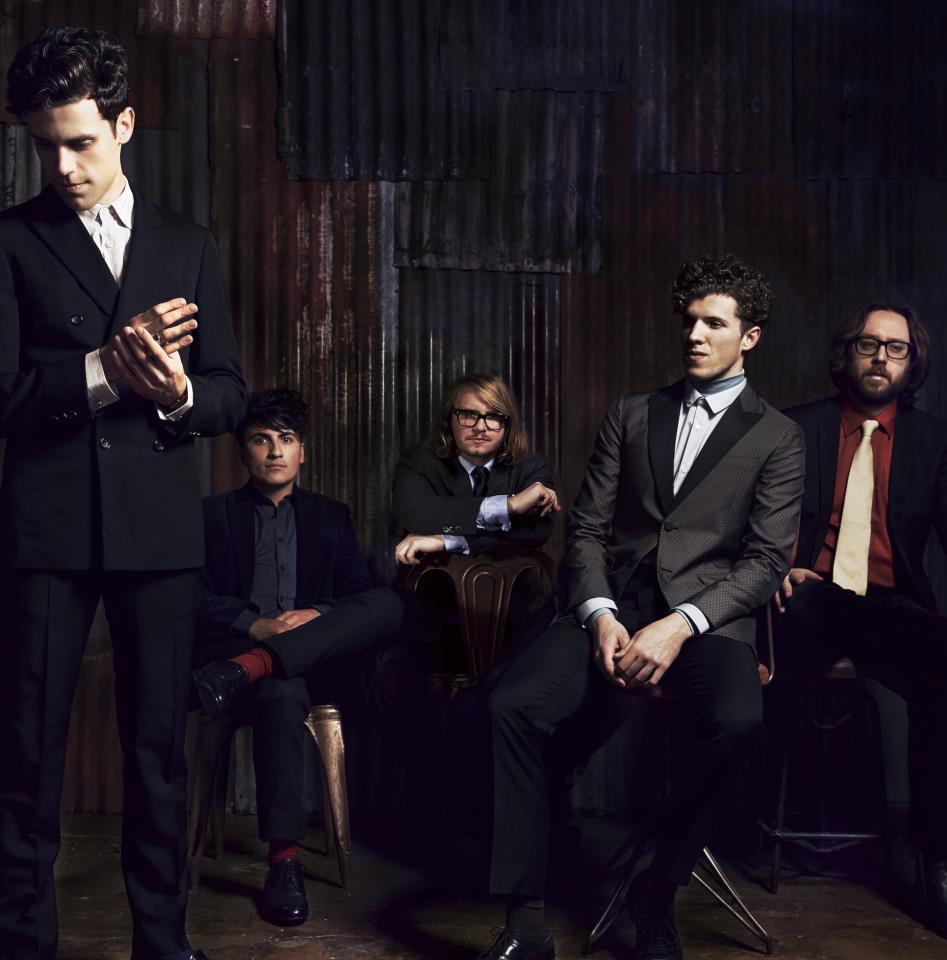 Sadly the lyrics turn into preachy mush from time to time. The eighth track on the album is entitled "There Will Come A Time" and speaks of the inevitable moments in life in which you will need a friend. Immediately following is a song entitled "Now Is Exactly The Time." Lyrical snippets include "If you can/You should try and learn to forgive yourself," "But you're not alone on the Earth tonight," and "If you can/Try and get to know your parents well/Forgive them too/They are more like you than you can tell." I'm not sure if the sequencing was intential (musta been), but damn, I had to pick up my flattened body off the floor after being bludgeoned by those heavy-handed lines. Ultimately the cliches weaken the album.
Heart of Nowhere starts out as the hare and midway through the race turns into the tortoise. The band uses their tricks up and strains to get the most out of their skills. While the style is definitely an asset of Noah and the Whale, the substance is lacking at times.
Key Tracks: "Heart of Nowhere", "All Through The Night", "Silver and Gold"
Artists With Similar Fire: The Cars / The Talking Heads / They Might Be Giants
Noah And The Whale Website
Noah And The Whale Facebook
Mercury Records
-Reviewed by Matthew Heiner
Latest posts by Matthew Heiner
(see all)