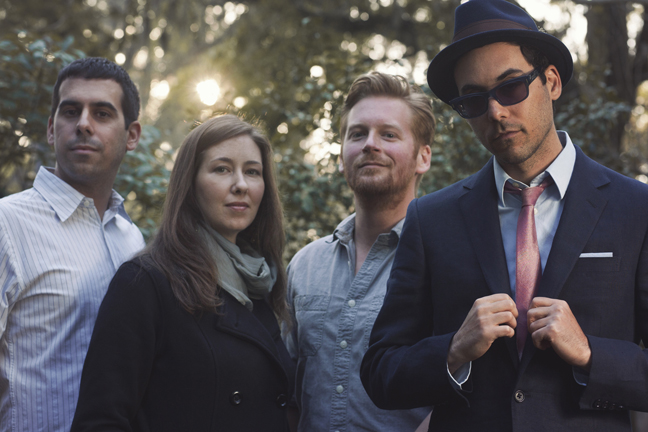 Morningbell is one of the more prolific, inventive, and fiercely independent bands in the country. With six albums and four EPs over nine years (including an album released only on custom-made USB cards, a choose-your-own-adventure album, and 2009's universally lauded Sincerely, Severely), Morningbell has gone more places with their music than most bands do in an entire career.
Morningbell are constantly stretching themselves musically and creatively in a way that very few bands do. You can check out their new video for "We Have Eyes As Well As Ears" below and hear the track "Yes Wonderful Things" right HERE on The Fire Note.

Morningbell – We Have Eyes As Well As Ears from Morningbell on Vimeo.
Morningbell Tour Dates:
06.04 • Tattooed Moose (Charleston, SC)
06.05 • Pinhook (Durham, NC)
06.06 • Velvet Lounge (Washington, D.C.)
06.07 • Union Hall (Brooklyn, NY)
06.08 • Kung Fu Necktie (Philadelphia, PA)
06.09 • Howlers Coyote Cafe (Pittsburgh, PA)
06.10 • The Tree Bar (Columbus, OH)
06.11 • Bear's Place (Bloomington, IN)
06.12 • Daytrotter (Rock Island, IL)
06.13 • Sweetwater Brewery (Atlanta, GA)
06.14 • Looseys (Gainesville, FL)
Latest posts by Christopher Anthony
(see all)