Dead Gaze


Dead Gaze
Fat Cat Records [2013]



Fire Note Says: Dead Gaze's debut full-length is a lo-fi diamond in the rough.
Album Review: Northern Mississippi is hardly known as a hotbed of indie music but perhaps that is about to change thanks to something called the Cats Purring Collective outside Oxford, a college town that has been home to a host of novelists and writers from William Faulkner to John Grisham. Better known acts from the collective (who all live and record at "the dude ranch") include Dent May (who is on Animal Collective's Paw Tracks label) and Bass Drum Of Death (who is signed to Fat Possum.) So Dead Gaze being on Fat Cat's Palmist imprint isn't as surprising as it might seem. The brain child of Cole Furlow (and once its only member) Dead Gaze has been putting out cassettes and 7″ vinyl on a variety of DIY labels for a few years now and this, an official debut full-length, is for all intents and purposes a "Best Of" as all except two of these songs were on previous releases. With the need to do live shows comes the need to expand and so Dead Gaze is now a five piece act but the majority of the studio work is still done by Furlow. He knows a good thing when he hears it.
And what exactly is going on in Cole Furlow's head is hard to say. Everything is hyper-compressed to the point of being absurd. There's no flirting with the red, it's all the way in throughout. But the funny thing is – it works. It creates a strange texture and tone to all the instruments and vocals that can be off-putting at first. Once the hooks buried deeply within begin to work their way into your brain, well, it's quite satisfying. That is, of course, the thing that makes lo-fi recordings potentially so thrilling is just that: potential. The subconscious filling in the blanks or smoothing out the production, that sort of thing. If you are a regular to The Fire Note then I am, no doubt, preaching to the choir here. There is, however, an element missing with the current crop of lo-fi artists and it is inescapable. The founding fathers of the genre were blazing trails before Garage Band came bundled with every Mac, before digital recording become omnipresent, the absence of which posed the eternal question: is this an aesthetic choice or is the low budget recording due to sheer lack of funds? That uncertainty was half the fun as the listener had to decide and make value judgments accordingly. No such uncertainty exists now. Lo-fi is an artistic choice. And so, with that knowledge, it had better be interesting and worth the investment in time. Dead Gaze is one album that is worth the effort.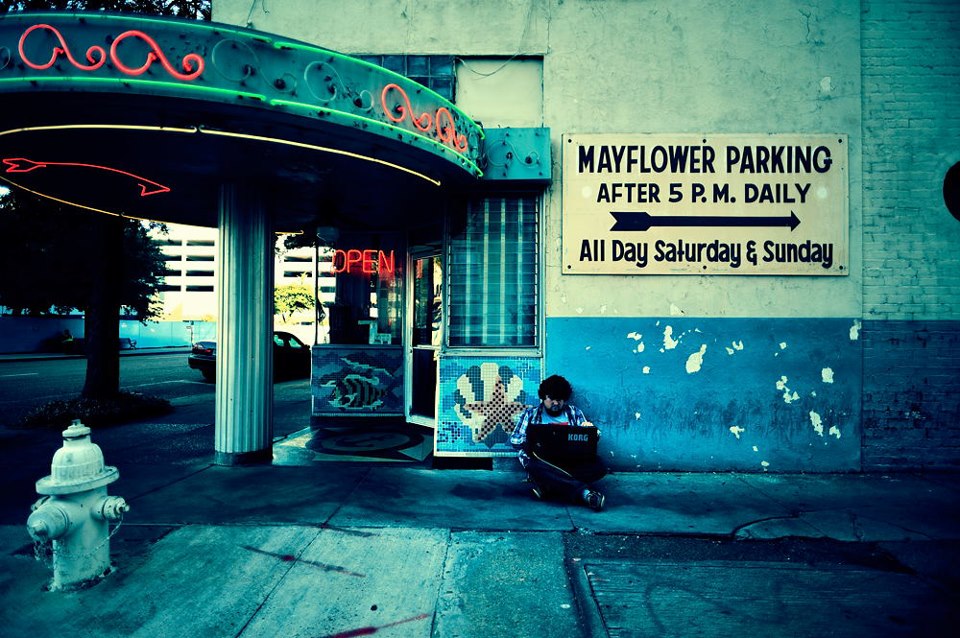 Things start out very strong indeed with "Remember What Brought Us Here." It's got a Bee Thousand melody and a really cool guitar riff. A swirl of synths and other-worldly backing vocals that cause a serious feeling of being trapped in practice space with all the amps turned to eleven. Though clearly the best song, the follow-up "You'll Carry On Real Nice" is a close runner-up in its early Wavves meets Vampire On Titus approach. Other highlights include the two new songs "I Found The Ending" and "Fight 'Til It's Dead." The former recalls "Come As You Are" in a really good way while the latter is a sort of cleaned up ballad. Also in the very good category is "This Big World." Think Ty Segall fronting the Pixies and you'll be right there. Over a fuzzed out, ascending guitar progression Furlow lets slip that "Everybody hates me because I can't get straight/And all I really want now is some peace of mind." There are probably worse places to find that peace than a dude ranch in Mississippi, surrounded by like-minded weirdoes. May the collective continue to flourish and knock out similarly strange and wonderful records.
Key Tracks: "Remember What Brought Us Here", "You'll Carry On Real Nice", "This Big World"
Artists With Similar Fire: Guided By Voices / Ty Segall / Wavves
Dead Gaze Website
Dead Gaze Facebook
Fat Cat Records
-Reviewed by Scot Lade
Latest posts by Scot Lade
(see all)