Roomrunner


Ideal Cities
Fan Death Records [2013]



Fire Note Says: Roll down the car windows, and blast the debut lp from Baltimore's Roomrunner.
Album Review: I hate to follow the same old story line when it comes to Baltimore's Roomrunner, so I am going to get it out of the way early. Yes, as a matter of fact they do sound like a grunge band, and yes, they do call to mind Nirvana sonically. That's only the tip of the iceberg with this band though. Their debut lp, Ideal Cities, which follows two incredible eps, including last year's Super Vague, definitely has a 90s sound. But it's not just grunge, it's bands like The Jesus Lizard, and Girls Against Boys, and Shellac, and any other number of great noise bands, all rolled into one giant ball of kickass rock and roll. This is music to roll down the windows and blast at full volume whilst driving to work, giving giant fist pumps in your car like you are at some imaginary concert that only you are privilege to.
Roomrunner put their foot on the gas pedal and stand on it right from the get go. "Bait Car" has a pounding, driving beat, overdriven guitars that couldn't possibly be any more distorted, and a screaming vocal that drive it all home. This isn't just a great Roomrunner album opener; it's a great album opener period, for any band at any time, EVER. It sets the mood right off the bat, and lets you know what you are in for. I suggest you buckle up, this is a wild and dangerous ride, and there is a possibility that you could be thrown from the car, and Roomrunner isn't going to circle back and pick you up. "Vaporize" starts with a really cool guitar riff that is more stoner rock than grunge, think Fu Manchu or Queens of the Stone Age. It offers a bit more melody in the vocals, and the band periodically drops back, before charging back in. "Wojtek" is a bit leaner and nimble than most of the other tracks on the record, yet still rocks convincingly. I think the band is at their best when they mix things up like they do on this track. The straight up rock attack, while completely awesome, can drain the listener if the album isn't paced perfectly, and Roomrunner does a good job of mixing their arrangements up so that there are some quieter moments in the midst of their cacophony of chaos. "Snac Error", the final track on Ideal Cities, is notable for the drum and bass groove that the song opens with, and then guitar works around those two instruments before locking into its own distorted groove, creating a joyful noise!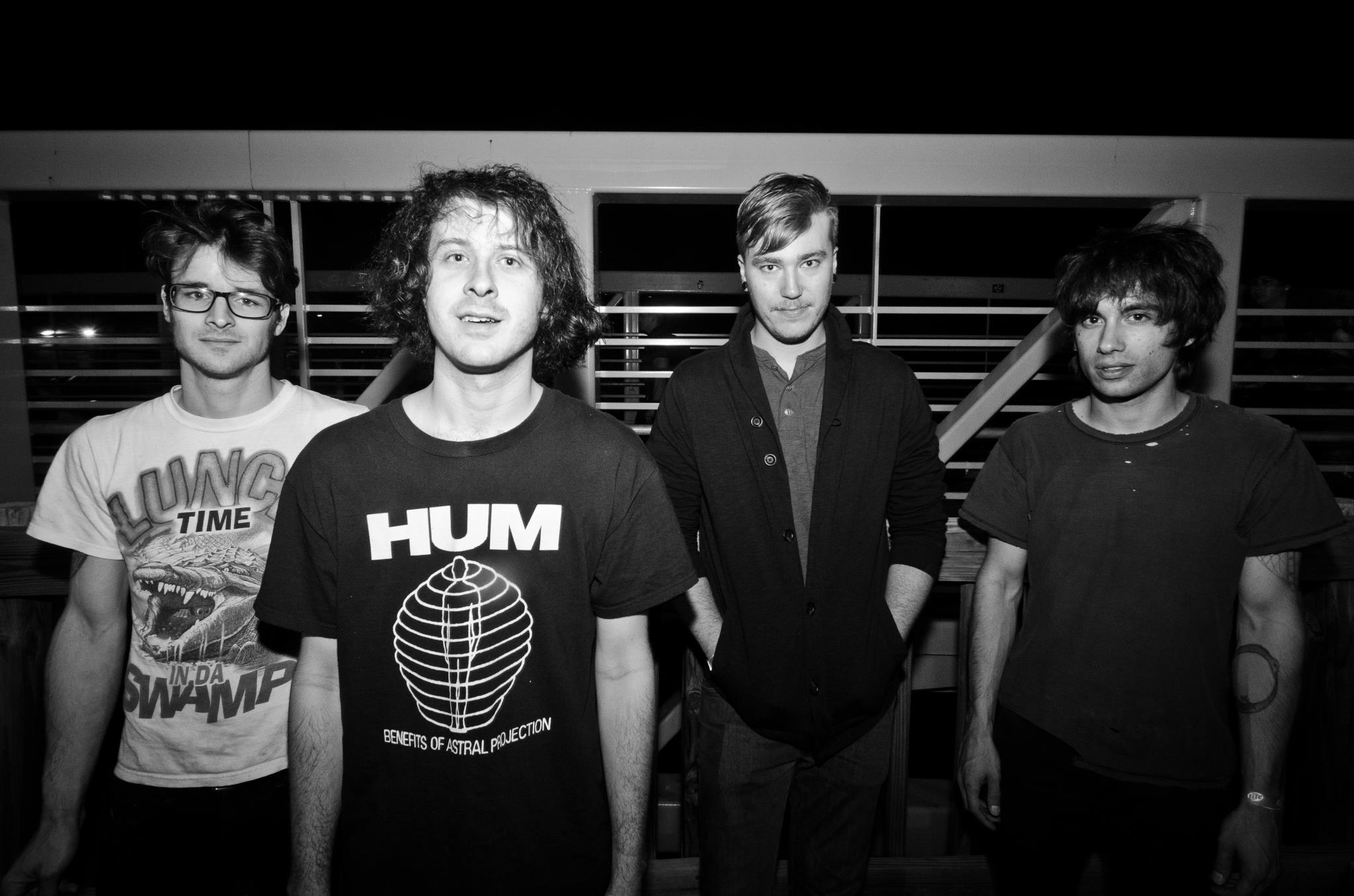 Ultimately what sets Roomrunner apart from their peers is the strength of their songs. A lot of bands have been able to capture the sound of the 90's, but few bands have been able to write songs that are equal to the bands that they are influenced by. Roomrunner is the rare band that has been able to do both. This is no nostalgia act, this is the real deal. Give Ideal Cities a listen, turn it up, and rip the knob off.
Key Tracks: "Snac Error", "Bait Car", "Vaporize"
Artists With Similar Fire: The Jesus Lizard / Shellac / Nirvana
Roomrunner Website
Roomrunner Facebook
Fan Death Records
-Reviewed by Kevin Poindexter
Latest posts by Kevin Poindexter
(see all)