R.E.M.


Live In Greensboro EP
Warner Bros. Records [2013]




Fire Note Says: R.E.M. gives a taste of their musicianship on the Live in Greensboro EP.
Album Review: As part of Record Store Day 2013, an EP from R.E.M. was released that included live tracks taken from performances in Greensboro, NC in 1989. These tracks are not included on the recently released Green 25th Anniversary Deluxe Edition, which includes ten additional live songs from the 1989 Greensboro performances. The five tracks included here are "So. Central Rain," "Feeling Gravity's Pull," "Strange," "King of Birds," and "I Remember California."
"So. Central Rain" kicks off the EP and incorporates a bit of "Time After Time" as well. I've always liked how the band throws other songs into "So. Central Rain," whether it be their own "Time After Time" or later on Peter Gabriel's "Red Rain." Having seen R.E.M. in concert a few times there are a few songs that stand out live, especially when compared to their album counterparts. "Feeling Gravity's Pull" is one of those songs (as well as "So Fast So Numb"). R.E.M. showcases their ability as a rock band here, which sometimes gets lost in their studio recordings. "Strange" is an often overlooked gem on Document that is a bridge from the college radio/cryptic musings of the IRS years to the more mainstream Warner Bros. years. R.E.M. shows through these performances that they are a band who evolved over time.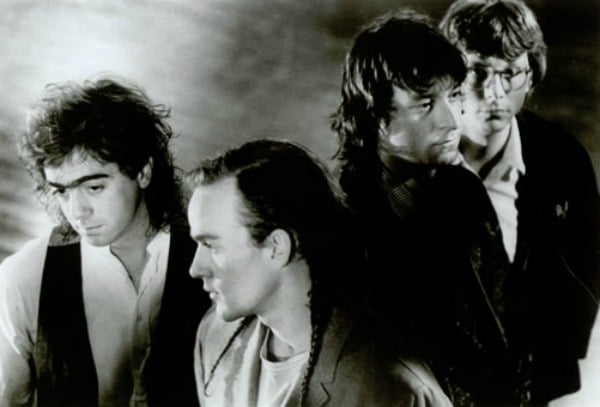 The quality of the recordings are great – there is enough crowd noise to confirm that the performances are live but not to drown out the band. The band plays with an energy that illustrates the power of their live performances. The Live in Greensboro EP illustrates a band that is about to hit its peak and shows the talent and hard work that propped up their success.
Key Tracks: "So. Central Rain", "Feeling Gravity's Pull"
Artists With Similar Fire: U2 / Wilco / Deerhunter
R.E.M. Website
R.E.M. Facebook
Warner Bros. Records
-Reviewed by Matthew Heiner
Latest posts by Matthew Heiner
(see all)