Come


11:11 Deluxe 20th Anniversary Edition
Matador Records [2013]



Fire Note Says: Excellent reissue of the long out print debut album from influential noise rockers, Come!
Album Review: Come came roaring out of Boston in the early nineties sounding like an unholy alliance between The Rolling Stones, Soundgarden, and Sonic Youth. Lead vocalist Thalia Zedek, had a voice equal the wailing power of Chris Cornell, but with a rough sandpapery rasp around the edges, that made her vocals even more impassioned and perfectly suited for this bluesy take on noise rock, at times she sounds incredibly like Courtney Love. Guitarist Chris Brokaw, who was previously the drummer for Codeine, is equally inspired by this music, and his playing is raw, dynamic, and incendiary. Drummer Arthur Johnson and bassist Sean O'Brien round out the rhythm section and provide the solid and dynamic foundation for these songs.
Come's debut album, Eleven: Eleven, has long been out of print, which is quite bizarre seeing as how it is one of the most critically acclaimed records in the Matador back catalog, but hey, these things happen, and Matador is making it right, with their new deluxe reissue of Eleven: Eleven. The deluxe package adds the "Fast Piss Blues/I Got the Blues" single to the end of the album, and contains a second disc which captures the band at a blistering festival gig in 1992. All of the bonuses make this an attractive reissue and a must have, but the real draw here is the return of Eleven: Eleven. Everything else is just icing on the cake! The album opens with "Submerge" which starts out subdued and works itself into a fury by the end. The guitar work is especially impressive, drawing equally on Richards and Mascis. "Dead Molly" is the type of song that only a few other bands from the era could convincingly pull off. It's dirty punk/grunge melding together the more noisy experimental side of Nirvana with the chops and classic rock influence of Soundgarden. It is a total guitar epic! "Brand New Vein" features a Black Sabbath inspired blues riff and another great Zedak vocal.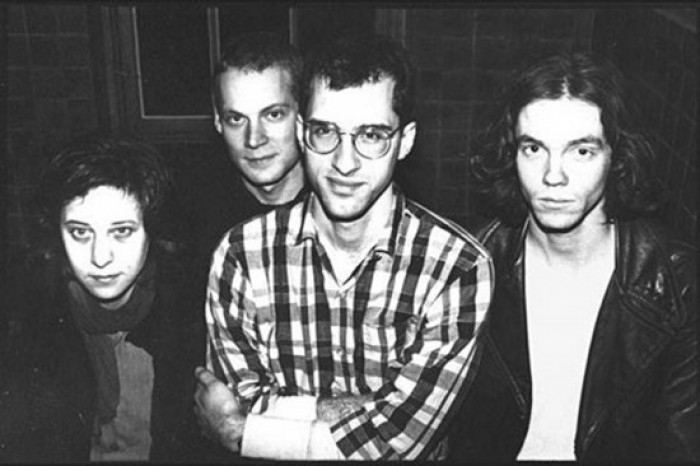 The bonus live disc, recorded at The Vermonstress Festival on October 10, 1992, is a bit thin sonically, but the band is sharp and the vocals sound fantastic. It's a nice bonus and certainly worth hearing, longtime fans will probably enjoy it more than newcomers, but most will probably give it a few cursory listens and file it away. Like I said, the real reason to buy this is for the album proper, everything else is gravy. Come were a band that was certainly "of their time", but that sound is making a comeback. Fans are hungry for bands to rock again. Now is as good a time as any to check this band out. I was blown away by them all over again, and you will be too!
Key Tracks: "Submerge", "Dead Molly", "Orbit"
Artists With Similar Fire: Nirvana / Sonic Youth / Soundgarden
Matador Records
-Reviewed by Kevin Poindexter
Latest posts by Kevin Poindexter
(see all)