Jimi Hendrix


People, Hell And Angels
Legacy Recordings [2013]



Fire Note Says: People, Hell and Angels is another reminder of how close one man and his guitar could be.
Album Review: Jimi Hendrix was, has, and always will be an icon. So, the fact that we have the trove of recordings from what could be considered a relatively short career is a blessing. From the rough what-could-have-beens of First Rays of The New Rising Sun, the song skeletons of Valleys of Neptune, the fantastic drafts of West Coast Seattle Boy, and the South Saturn Delta album, the Hendrix vault has been relatively wide open. People, Hell and Angles, another posthumous collection of studio recordings, has more goodness for any Hendrix fan left wanting. First timers shouldn't start their collection here, but if you're experienced then it's a worthy addition.
First things first, straight from the man himself Eddie Kramer, this is going to be the last album of unreleased studio recordings. One thing which really struck me was how complete it sounded compared to the last outing of posthumous material, Valleys of Neptune. It is funny, though, that the opening song reminds me heavily of Neptune. "Earth Blues" definitely has that later-era Hendrix sound. Its rootsy feel is familiar, while still blazing a path all its own. My favorite and most dynamic track, "Somewhere" goes for a beautiful mash of styles. From the hard-hitting inspirations of "Spanish Castle Magic" to the gently arranged chord trills of "Little Wing," this song has it all.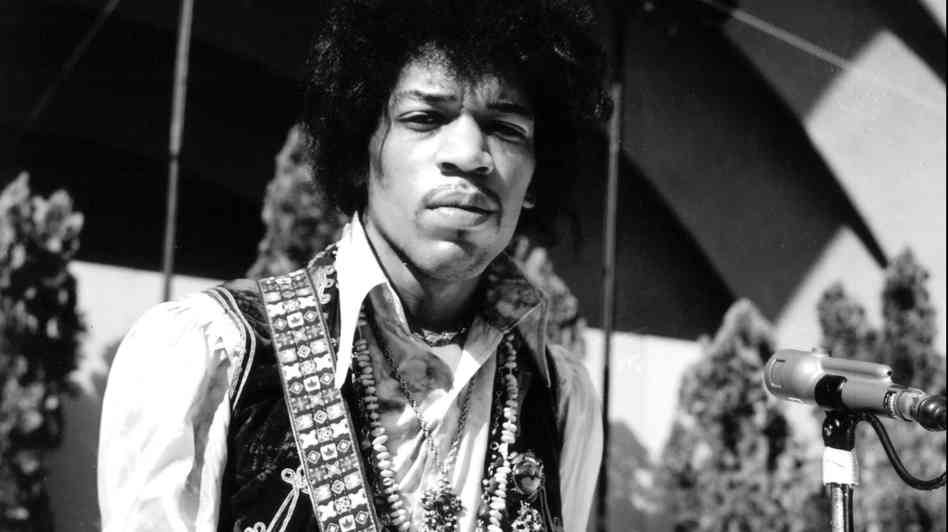 Hendrix always had a knack for creating blues tunes and nailing the vibe, and "Hear My Train A Comin'" is no different. While this song was released after his death, there are many recordings of it known. This one doesn't happen to be my favorite as it seems to go for a bit more flash then anything else. Neptune houses my favorite version with style being constantly on point, but it's the rugged old blues feel, playing, and recording that really hit home for me.
One thing that casual fans may not know is that after the recording of Electric Ladyland Hendrix wanted to move away from him his heavier blues/rock vibe and focus on different styles. R&B, Jazz, and funk start to reflect on later tracks of the LP. While the vocals aren't handled by Hendrix himself, "Let Me Move You" is defiantly a step in the right direction. The same goes for the big band funk, brass, and keys of the Albert Allen-sung "Mojo Man".
While there are song skeletons and blues grooves here, they seem to cause the most trouble. "Easy Blues" and "Inside Out" still showcase a talent that many dream to attain, but it's the length and been-there, done-that feel that start to wear on the ears if too much attention is paid. But, minor gripes aside, People, Hell and Angels gives any Hendrix fan what they want: more Jimi Hendrix. As I noted at the beginning of this review, Hendrix is an icon. This collection is just a reminder to us that at one point in time a man could connect, feel, and make love to his guitar.
Key Tracks: "Somewhere", "Let Me Move You", "Villanova Junction Blues"
Artists With Similar Fire: Cream / Stevie Ray Vaughan / Led Zeppelin
Jimi Hendrix Website
Jimi Hendrix Facebook
Legacy Recordings
-Reviewed by Christopher Tahy
Latest posts by Christopher Tahy
(see all)