Denison Witmer


Denison Witmer
Asthmatic Kitty Records [2013]



Fire Note Says: Denison Witmer blends past and present on his ninth LP.
Album Review: Coming close on the heels of his last album, 2012's stellar The Ones Who Wait, Denison Witmer's new self-titled album feels like both a natural follow up and a conscious return to the sound of his first few albums, especially 2002's Philadelphia Songs. Rather than the full band folk rock sound of his last few albums, this new LP feels much more focused on Witmer's vocals and guitar playing, and as a result has a hazy, intimate atmosphere reminiscent of some of his best work. While it may not convert the uninitiated, Denison Witmer feels like an important companion piece to his recent work, one that is essential to understanding Witmer's artistic identity.
Produced by Devin Greenwood and featuring contributions from Sufjan Stevens and Innocence Mission founder Don Peris, Denison Witmer rolls along at a leisurely pace, opening with "Born Without the Words." The track features some excellent acoustic guitar picking from Witmer, quiet piano chords (probably played by Stevens), and a classic Witmer melody that slowly gains steam as the track evolves around it. Another key track follows in the form of the more upbeat—but still sleepy-sounding—"Keep Moving Brother, Keep Moving Sister." Featuring an electric guitar riff (from Don Peris?) that gets under your skin and some backing harmonies from singer/songwriter Dawn Landes, the track is similar to those on the last album, but still feels at home here. Next is "Constant Muse," which includes very prominent vocal and piano contributions from Stevens and is another winner.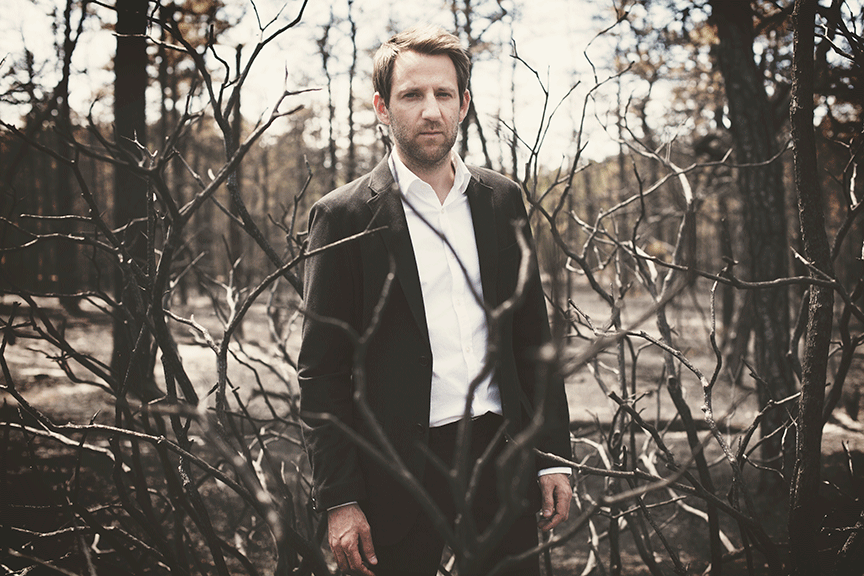 "Made Out For This" is a sparse track with a strong melody, while "Let Go A Little" is sort of an oddball, a sub-two minute track with some minor-key piano and subtle vocal effects. "Asa," a cover of a track by Constantines frontman Bry Webb, is a nice fit, with its moody chord changes and slow but steady pace. "Take More Than You Need" returns the emphasis to Witmer's guitar and vocals, and is reminiscent (in the best sense possible) of his debut, 1998's Safe Away, with its ethereal electric and slide-guitar backing. Next up is "Right Behind You," which sounds like a toned-down version of Witmer's songwriting style on his one-off folk rock side project The River Bends, bringing his vocals to the forefront and working in some nice guitar and piano interplay.
"The Other Side" is another quiet, subdued track that leads directly into closer "Take Yourself Seriously." By far the longest track here, it works well as a final track, with each texture and mood explored throughout the album making an appearance somewhere within its nearly seven minute running time. While it might not be the album with which to start exploring Witmer's work (for that, try the aforementioned Philadelphia Songs or 2005's Are You A Dreamer?), Denison Witmer feels like a very necessary part of his discography, demonstrating that Witmer can still write the kind of songs that made his early work so satisfying.
Key Tracks: "Born Without The Words", "Keep Moving Brother, Keep Moving Sister", "Take More Than You Need"
Artists With Similar Fire: Elliot Smith / Sufjan Stevens / Nick Drake
Denison Witmer Website
Denison Witmer Facebook
Asthmatic Kitty Records
-Reviewed by Simon Workman
Latest posts by Simon Workman
(see all)