Shannon And The Clams


Dreams In The Rat House
Hardly Art Records [2013]



Fire Note Says: 50's rock 'n' roll meets 60's garage on this chaotic collection.
Album Review: There are lots of "retro-rock" or "neo-garage" bands out there these days who play gritty, 60s-inspired tunes. Shannon and the Clams differentiate themselves from all those other bands by adding a sizable dose of rough and tumble 50s rock to the mix, which helps them sound at least somewhat unique. On their fourth album (first for Hardly Art) the band turns in a rather mixed set of songs, but they're helped by both their sheer energy and dedication to their distinctive personality.
The album is jump-started to life with "Hey Willie," an upbeat 50s-style rocker complete with trebly guitar picking and "yeah-yeah" backing vocals. The trend is continued on "Rip Van Winkel," with its Crickets (as in Buddy Holly's band)-style background singing and lyrics about… well… Rip Van Winkel. It's also where most listeners will realize that the vocals they heard in the first song were indeed lead singer Shannon Shaw, who's voice can sound feminine when needed but mostly takes on a (Seeds lead singer) Sky Saxon-esque snarl. Her vocals are used to full effect on the next track, "Bed Rock," which features a chunky riff and machine gun drums that make it sound like something The Monks might have come up with.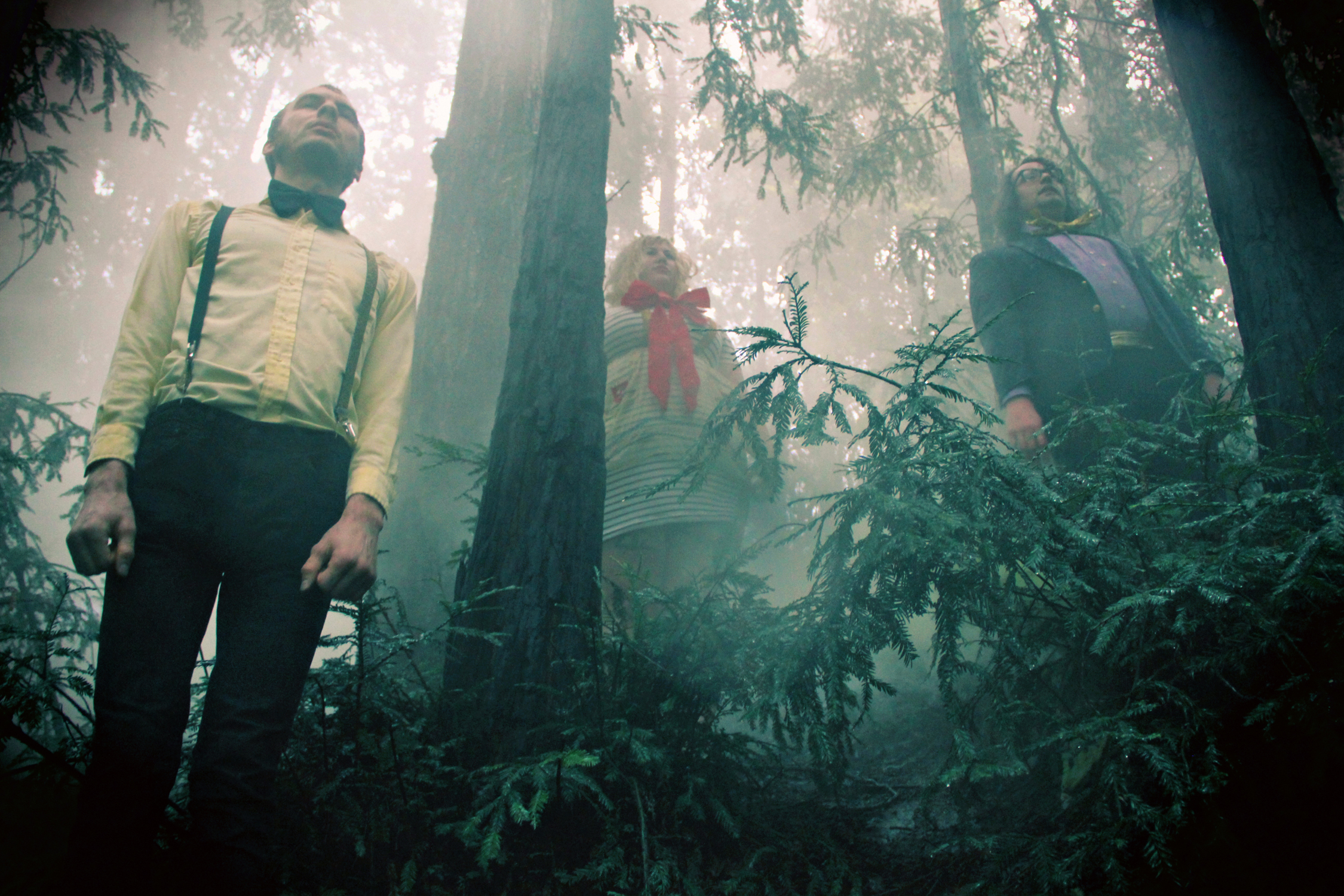 The album's production is decidedly "retro" as well, but while it works most of the time it can get a little old to hear the same "lo-fi" distortion on each and every track. And that sameness is indicative of a larger issue: the nagging sense that Shannon and the Clams are a one-trick pony. After the initial novelty wears off, the album starts to drag, with a definite lull in the middle where song after song sounds like variations on the first three tracks. Thankfully, things do start to pick up near the end: "The Rabbits Nose" features a nice lead guitar line and a catchy chorus, while "Heads or Tails" switches things up vocally, bringing in some of Shaw's most "feminine" sounding background vocals against a driving beat. "Into a Dream" finds the band doing their best girl group impression, which is hinted at elsewhere but fully committed to here.
The album ends with the call-and-response march "I Know," which features the appropriate lyric "I know / I know / You gotta go / I gotta go." The track slowly builds into a fast-paced rave up, but given the energy displayed on other tracks it feels like a bit of a letdown in comparison. The album as a whole isn't a letdown, but it isn't a triumph either—there are some very good songs here as well as some filler, but what keeps it together is the band's individuality. This is a good thing, but it's also worrying—consistency is one thing; stagnation is quite another.
Key Tracks: "Rip Van Winkel", "The Rabbits Nose", "Into a Dream"
Artists With Similar Fire: Wanda Jackson / The Seeds / The Dead Weather
Shannon And The Clams Website
Shannon And The Clams Facebook
Hardly Art Records
-Reviewed by Simon Workman
Latest posts by Simon Workman
(see all)