JC Brooks & The Uptown Sound


Howl
Bloodshot Records [2013]



Fire Note Says: JC Brooks & The Uptown Sound craft funk and soul that appeals to the masses.
Album Review: Let's first get one thing straight, JC Brooks & the Uptown Sound on Bloodshot Records is an interesting pairing. Normally representing names like Neko Case, Murder By Death, Old 97's, Roger Knox, and Justin Towns Earle, the fact that the neo-soul/funkers are here could be conceived as a little out of place. Now, I never want to sound like a pretentious indie music journalist. I don't always need a band that transcends the space and time continuum. Not all records need to have deep themes and a lyrical continuity that possess the intoxication of E. B. White's prose, and it's fine when they don't, of course. I just didn't want the words "mass appeal" to drag me down. "What – this record doesn't have enough indie cred for you Mr. Smarty-pants." Well, no, JC Brooks & The Uptown Sound's third album Howl is a fine—if a little flawed—album.
Diving in head first with producer Howard Bilerman (Wolf Parade, Arcade Fire, Godspeed You! Black Emperor) I didn't know what I expected to hear. With production credits like that I may have expected a bit more variation and technique applied, raw or otherwise. But, JC Brooks & The Uptown Sound still create enough fun soul, funk, grooves, rock, and R&B to hold the ear. Title track, and opener "Howl," along with "Married for a Week" and "Rouse Yourself," carry a hip-shaking beat and groove all their own. "Howl" surges forth with it snappy bass leads and funky guitar twinkles. "Married for a Week" goes for a sleek and sexy night life vibe with streaking synths and slap back echo.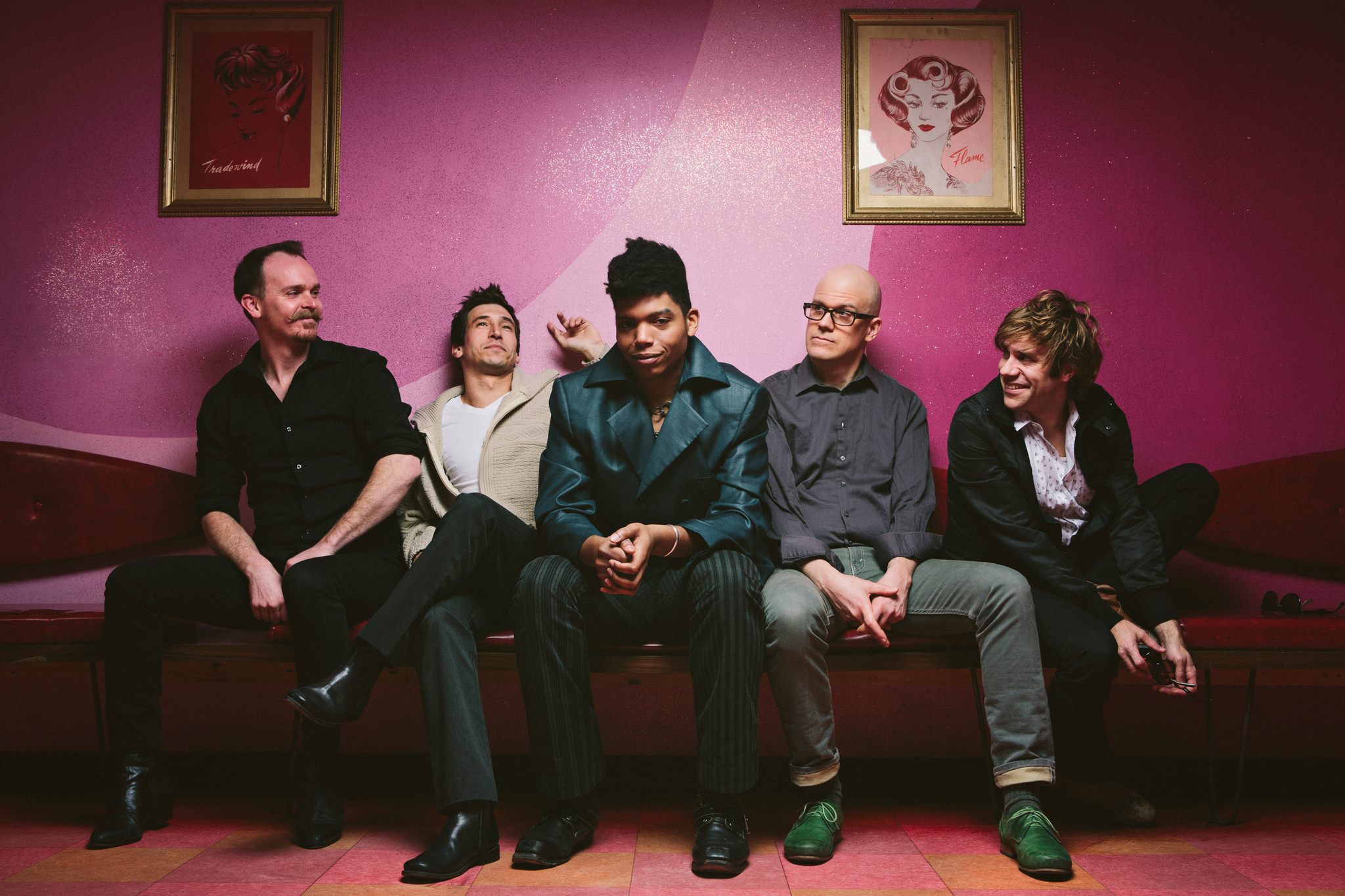 What stands out for me on Howl is Brooks' voice. A combination of Otis Redding with a bit of Cee Lo Green's soul rasp and falsetto to round things out. It's the slow ballad/gospel songs like "River" with it vintage tone and "Cold" a soft sullen piano ballad that rises with an emotional power during the chorus. These are the high points that are unfortunately too few and far between for me.
What I think really ends up hurting Howl a bit is the feel that it was produced into the ground. I think it's where my "mass appeal" label comes from. Every track seems to have a sheen on it that I feel holds Howl back. Their sophomore album, Want More, seemed to showcase a scrappier band and therefore featured a more raw/primal energy, something that Howl sadly doesn't capitalize on but I am sure live these tracks will be a completely different story.
Key Tracks: "Rouse Yourself", "Before You Die", "Cold"
Artists With Similar Fire: Ha Ha Tonka / Lydia Loveless / Otis Redding
JC Brooks & The Uptown Sound Website
JC Brooks & The Uptown Sound Facebook
Bloodshot Records
-Reviewed by Christopher Tahy
Latest posts by Christopher Tahy
(see all)