Fitz And The Tantrums


More Than Just A Dream
Elektra Records [2013]



Fire Note Says: Fitz And The Tantrums returns with a sleeker but less endearing sound.
Album Review: I hold a special place in my heart for Pickin Up The PIeces, Fitz And The Tantrums' debut LP. Amazon picked it as an editor's selection a few years ago and I picked it up on a whim. Usually these whims don't end very well, but I loved the sound of that first album. From the organ to the saxophone to the random swearing to Fitz' voice, I thought the album worked really well. I was also raised on 60's Motown, The Beatles, and The Beach Boys, and the influences of these sounds were core to Fitz & The Tantrums' vibe. I look at the tracklist now and a sense of comfort and nostalgia sweeps over me. If this is tl;dr let's just say that I am familiar with FATT's previous work and was very excited about this release.
As with any eagerly awaited experience More Than Just A Dream lives up to some expectations and falters in other ways. Album opener and lead single "Out Of My League" has a refrain from a Nelly song ("More Than Just A Dream, also the title of this album); while the song is catchy it illustrates one of the weaknesses of the band that was easy to overlook during its debut. That weakness is the lyrics – they frequently lack depth and revolve around clichés and platitudes. That weakness is starker on this effort and the less successful tracks floundered as a result. With a band like FATT I don't imagine Lennon-style musings – that's not in the band's DNA. But a bit more nuance could go a long way.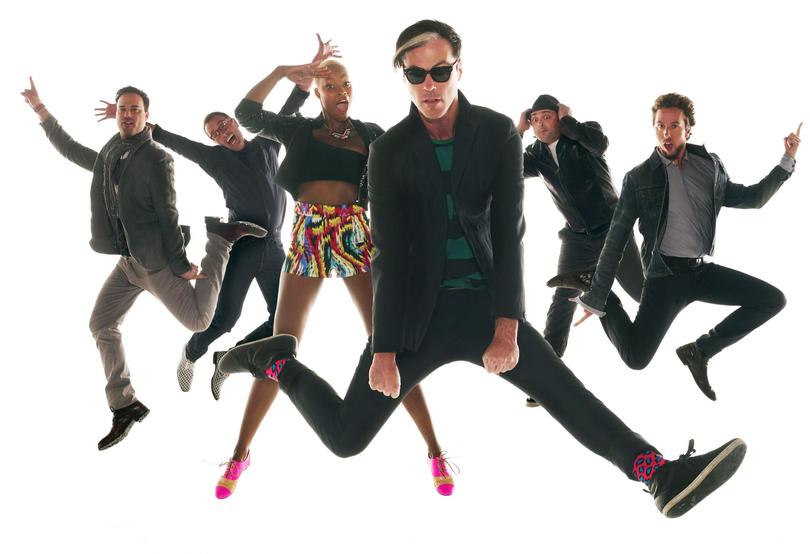 Two noticeable sonic changes are the level of production and therefore lack of organ (often switched with synthesizer) on More Than Just A Dream. These songs don't sound filtered through a Motown studio, which was some of the charm of the last album. FATT sounds like they've moved from the 60's to the 80's. It's a change that was perhaps necessary to evolve and on the standout tracks (e.g. "6AM") the band sounds like they're having fun with their new toys – the production enhances the sound. "Keepin Our Eyes Out" has less of a slickness to it and for this reason I enjoyed it a lot. "The End" has a verse in a minor chord that swells to a chorus full of harmony that packs a punch due to the set-up. There's a 2:1 ratio of quality tracks to clunkers on this release, which is still a pretty good hit rate.
I hope I don't sound like the fanboy who's bemoaning change – I enjoyed this album, listened to it front to back twice when I received it. It's just missing some of the magic of their first release. That being said, if soul-infused pop is your thing, or if you like to dance, or you'd like to hear a modern Motown sound, then give Fitz And The Tantrums a chance. I doubt you'll be disappointed.
Key Tracks: "6AM", "Keepin Our Eyes Out", "The End"
Artists With Similar Fire: Grouplove / Young The Giant / Delta Spirit
Fitz And The Tantrums Website
Fitz And The Tantrums Facebook
Elektra Records
-Reviewed by Matthew Heiner
Latest posts by Matthew Heiner
(see all)