The Appleseed Cast


Illumination Ritual
Graveface Records [2013]



Fire Note Says: The Appleseed Cast return to their roots and create one of their best albums to date!
Album Review: The Appleseed Cast have been around the block a few times and with each lap have always brought a slightly different musical approach that typically would include a line-up change. Their early records, like their debut The End Of The Ring Wars (1998) fit into an emo category but not like some of the more sappy acts that are grouped into this today but more comparable to the swagger emo of Sunny Day Real Estate or Austin's Mineral.
Over the years, The Appleseed Cast tried many things that included more atmospheric soundscapes that also went electronic to the point of being compared to Radiohead at the time. This consistent movement has continued over the last decade and even up to their last full length, 2009's Sagarmatha, The Appleseed Cast were feeling out post-punk with long instrumental based tracks. This direction did not sit well with me and the band was still at their best when their indie rock side poured out of the songs.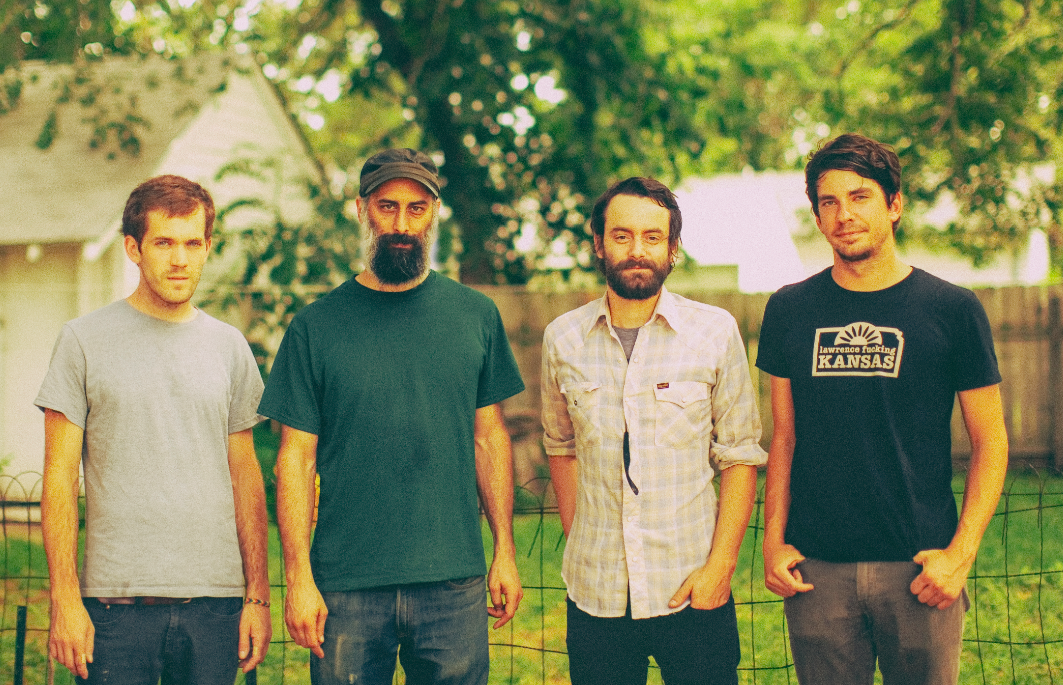 That history all brings us to Illumination Ritual as The Appleseed Cast have now made a solid attempt to return full circle to a more humble emo direction while building off of the post-punk that engulfed their record back in 2009. Right from the opening, over 5 minute track, "Adriatic To Black Sea", you are not sure what you are getting this round as the track runs almost four minutes before lead singer and founding member Chris Crisci finally interjects several lines and the song just keeps building. It is not until the second track, "Great Lake Derelict" that you know this offering from The Appleseed Cast is going to be a keeper. The song is a perfect blend of their old style emo with a slight post-punk edge that is all glued together with a soaring indie rock that makes the track memorable. It has big guitars, quick drum work and a large soaring vocal – trust me you will like it. "Cathedral Rings" follows this same path as it has great strength when all the instruments and vocals come out at a singular point but then quiets down as the lyrics are delivered over a very structured guitar strum.
Illumination Ritual is all about seizing the moment as this record introduces guitarist Taylor Holenbeck and Nathan Wilder on drums. The new chemistry with frontman Crisci is evident as The Appleseed Cast is working as a band for probably the first time since their early days. The songs here feel and sound fresh as this album is a solid recharge for a group that I thought had for the most part faded away. The album does not have many missteps along the way but on several tracks it does get caught up in the post-punk moment too long . It would be easy to give Illumination Ritual an even higher rating if some of these pieces were refined. Regardless, The Appleseed Cast are back with an album that represents their best work, quite possibly since their debut, and Illumination Ritual benefits from repeat plays as its complexity will reveal itself. Hopefully this line-up can stay together for at least one more record because if The Appleseed Cast can continue to pull from their roots while staying modern it could be one of those records that not only takes top honors of year but will be enjoyed for years to come.
Key Tracks: "Great Lake Derelict", "Cathedral Rings", "Barrier Islands (Do We Remain)"
Artists With Similar Fire: Spiritualized / Hum / Beach Fossils
The Appleseed Cast Website
The Appleseed Cast Facebook
Graveface Records
-Reviewed by Christopher Anthony
Latest posts by Christopher Anthony
(see all)