Tame Impala


Tame Impala EP
Modular Recordings [2013]


Fire Note Says: Tame Impala's 2008 self-titled EP is a great reminder of why everyone took notice in the first place.
Album Review: Check back to my Record Store Day 2013 list and you'll find this release at the top. Well there happens to be a good reason for that: it just so happens that Tame Impala's self-titled EP warrants a respect that garnered acclaim and caused many to take notice, paving the way for the excellent Innerspeaker (2010) and my favorite album of last year, Lonerism (2012). What makes the "band" Tame Impala so impressive is that it could be considered the recording project of one man. Kevin Parker does most of the work–in many of the studio recordings he is the primary instrumentalist. In fact, Parker never intended for this to grow as big as it has. "Most of the songs on the EP were never meant to be heard by the rest of Perth, let alone the rest of the world," says Parker. "They were just recorded for my own listening sake, and burning a CD of it and putting it in my car and giving it to my friends." Be glad that the world did hear it as this self-titled EP has its solid moments.
Parker has always been a psychedelic cosmonaut, and here that is no different: the cosmic bloom of later record shows through, but it's–how do you say–tamed. In later recordings there always seems to be a lush layering process to Parkers style, but here a rough, no holds barred leanness is created. Opener, "Desire Be, Desire Go" was peeled right off of this EP for Innerspeaker, but some tweaks were made for the full length version. Maybe there's a bit of a pitch difference, but what really caught my ear was the balls to wall, Dungen-inspired, fuzz-infused solo that blazes through the speakers. "Skeleton Tiger" reminds me the most of what Parker's current tracks sound like. While the song has a traditional rhythmic bounce to it, it's the first time what we hear the galaxy exploring, nightlife fancifulness showcased later in his career with tracks like "Alter Ego" and "Apocalypse Dreams". One of my favorite songs, "41 Mosquitoes Flying In Formation" has many parts, but comes across in a fairly straightforward fashion, similar to blues riff stomper "Elephant". While it twinkles with a beautiful chord progression, it's the propulsive backing power chord trudge and sliding bass shuffle that adds to its heavy nature. Final track, "Wander" does just that, clocking in at 5 minutes with washed out drums and fuzz drenched guitar splatters that sounds reminiscent of Sergeant Pepper-era Beatles, but becomes a bit repetitious.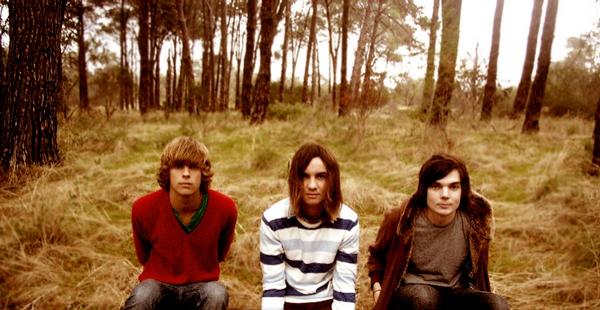 This is a hard one to score so I'm going to clarify this rating a bit more. Tame Impala self-titled EP is a neat feat for just one man. The building blocks for are universal, lucid, psychedelic, fuzz-based, Technicolor explosion are there. But the more I listened, the more I yearned for the two impressive full lengths. Instead of giving this album a weak four, I'll give it a strong 3.5 because most of the characteristics are there, they're just waiting to be filled out.
Key Tracks: "Desire Be, Desire Go", "Half Full Glass of Wine", "41 Mosquitoes Flying In Formation"
Artists With Similar Fire: Pond / Melody's Echo Chamber / Dungen
Tame Impala Website
Tame Impala Facebook
Modular Recordings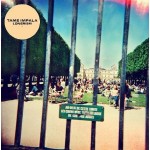 Tame Impala: Lonerism [Fire Note Review 10/15/12]
-Reviewed by Christopher Tahy
Latest posts by Christopher Tahy
(see all)