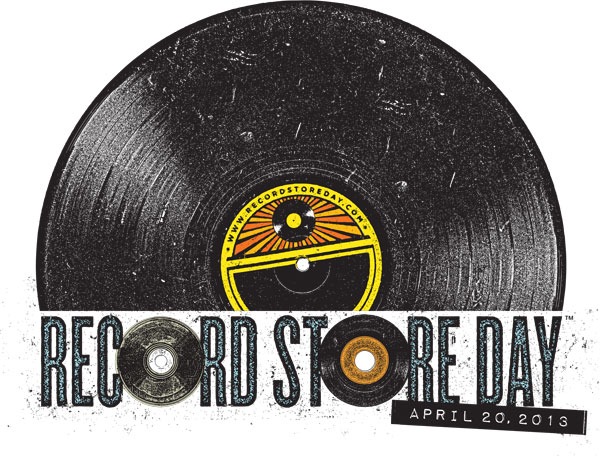 I don't think we need to tell anyone that The Fire Note gets excited on Record Store Day. This year especially it seems that there are tons of great titles coming out so we thought we would give our readers some hints on what you should check out and possibly grab Saturday! With that said here it goes…
CHRISTOPHER TAHY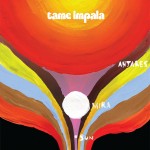 Tame Impala st EP: Yes, they became big with Innerspeaker a fantastic debut and Lonerism was my top record of 2012. Therefore, I have to know what came before making this my top must have on Record Store Day. (12″ LP Red Vinyl; 5000 pressed)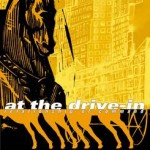 At The Drive-In – Relationship of Command Exclusive RSD Reissue: At the Drive-In created modern classic if I do say so myself. These guys have meant so much to me as I got into music. Breaking new grounds and expanding my musical palate in so many different directions. This album pressed on color vinyl is a must. (12″ LP; 4000 pressed)

The White Stripes – Elephant (10th Anniversary): You want it, I want it, they want it, she wants it, he wants it-you get the picture. I cannot believe that it has been 10 years already. This record solidified something we already knew, the continued greatness of The White Stripes. (12″ LP1: Split Red/Black Colored vinyl, 12″ LP2: White Colored Vinyl; ? pressed)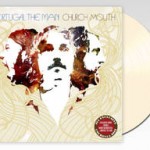 Portugal. The Man – Church Mouth: I have to have a good semi progressive release in here. Portugal. The Man, with their earlier albums, has also given something great musically. Church Mouth gave music fans of many genres a reason to pay attention. Also, the fact that it's limited to 500 and pressed on bone white vinyl only goes to sweeten the pot. (12″ LP Bone Color; Numbered; 500 pressed)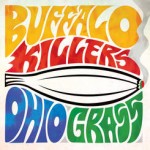 Buffalo Killers – Ohio Grass: Speaking of pot… Coming from our front yard of Cincinnati the Buffalo Killers have been churning out groovy blues for some time. The fact that this one it on herb green vinyl would complement my pot green SLEEP record nicely. I'm sure the music isn't bad either.(12″ LP Herb Green; 700 pressed)
Honorable Mention: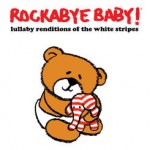 Rockabye Babe Lullaby Renditions of The White Stripes: I'm having my first child in about 3 months time. How awesome is it to have these great tunes and create a junior White Stripes fan in the process. There are only 2000 and the fact that it's pressed on vinyl adds a nice coolness factor-little baby's first record. (12″ LP Color; 2000 pressed)
_____________________________________________________________________________________________________________________
SCOT LADE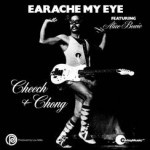 Cheech And Chong "Earache My Eye": Perhaps the best riff ever in the history of Rock 'N Roll. So why not?! (7″ Single Green; 1500 pressed)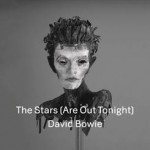 David Bowie "The Stars (Are Out Tonight)": The new Bowie album is really terrific and this is the best song on it. (7″ Single White; 5000 pressed)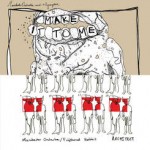 Grouplove/Frightened Rabbit/Manchester Orchestra "Architech": wtf? This I gotta hear. (7″ Single; 2300 pressed)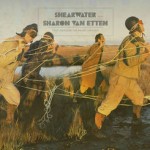 Shearwater/Sharon Van Etten "Stop Dragging My Heart Around": I'm curious to see how literal Jonathan Meisburg and Van Etten do Tom Petty and Stevie Nicks. (7″ single; 1200 pressed)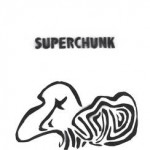 Superchunk "Void b/w Faith": The Faith/Void Dischord split LP is inverted and it's great to see that American Hardcore classic so honored. (7″ single; 600 pressed)
Also of interest to those who love the 7″ format are releases from Iron And Wine, Phoenix, The Hold Steady and so much more! Very exciting. So get out there and support your local record store – while there are still any around.
______________________________________________________________________________________________________________________
KEVIN POINDEXTER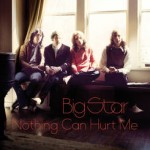 Big Star – Nothing Can Hurt Me (movie soundtrack/double lp) (2 180g LP Color; 2500 pressed)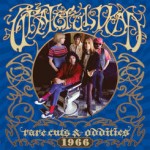 Grateful Dead-Rare Cuts and Oddities (unreleased studio tracks from 1966) (12″ LP Numbered; 5000 pressed)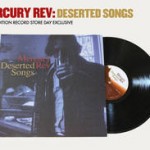 Mercury Rev – Deserted Songs (outtakes from Deserter's Songs) (12″ LP Clear/White; 1200 pressed)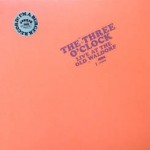 The Three O'Clock – Live at the Old Waldorf 2/9/82 (12″ LP; 425 pressed)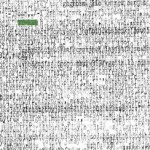 Ty Segall – Ty Rex 2 (7″ T Rex covers ep) (7″ Single; 1500 pressed)
Honorable Mention:
Soundgarden-King Animal Demos on pink vinyl
Big Dipper-Joke Outfit 7″ (Robert Pollard cover art)
Flaming Lips-Zaireeka
Jandek-vinyl box set
______________________________________________________________________________________________________________________
SIMON WORKMAN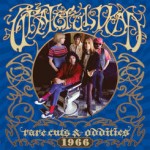 Grateful Dead-Rare Cuts and Oddities (unreleased studio tracks from 1966): Gathering both studio and live tracks, this currently out of print compilation is being reissued on both LP and CD with brand new artwork. It covers the Dead at a pivotal moment in their formation, right as they were transitioning from garage-rockers The Warlocks into the acid-soaked psychedelic monster they later became.(12″ LP Numbered; 5000 pressed)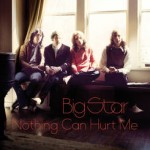 Big Star – Nothing Can Hurt Me: A double-LP soundtrack to the long-awaited documentary about the influential power-pop outfit, which is supposed to be released this summer. All songs are previously unheard out takes or alternate mixes, which is quite a feat considering the exhaustive nature of their 2009 box set Keep an Eye on the Sky.(2 180g LP Color; 2500 pressed)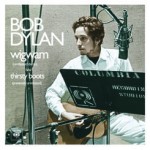 Bob Dylan: "Wigwam (Demo)" b/w "Thirsty Boots": Two never-before-heard tracks from the legendary Bob Dylan. These songs will be featured on the still-unannounced Bootleg Series vol. 10, which is rumored to cover 1968-73, a relatively overlooked period in his monumental career. (7″ Single; 9500 pressed)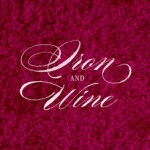 Iron & Wine: "Next to Paradise" b/w "Dirty Ocean" Two brand new tracks from the Ghost on Ghost sessions. If these tracks are equal in quality to that album, then they'll be worth getting excited about. (7″ Single; 2700 pressed)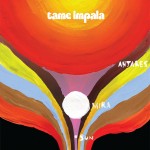 Tame Impala – Tame Impala (EP): Expanded reissue of the Aussie psych band's debut recordings. They've releases two excellent LPs since these recordings were originally released, so this should provide interesting insights into the evolution of the band's sound. (12″ LP Red Vinyl; 5000 pressed)
Honorable Mention:
Paul McCartney & Wings: Maybe I'm Amazed (12″ promo single)
Country Joe and the Fish: Feel Like I'm Fixin' To Die
Various: The Rough Guide to Latin Psychedelia
Various: The Rough Guide to Psychedelic Brazil
______________________________________________________________________________________________________________________
CHRISTOPHER ANTHONY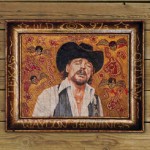 Old 97's & Waylen Jennings: Can't go wrong when the Old 97's met up with Waylen Jennings and this double 7″ captures the moment in time that before now has never been released. (2 7″ Singles; ? pressed)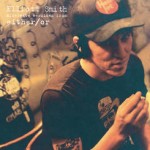 Elliott Smith – Either/Or (Alternate Versions): I frequently play Elliott Smith when I have some downtime so this 7-inch release is right up my alley plus even his outtakes are far better than many artists today. (7″ single; 3500 pressed)

Komeda – The Genius Of: "There's a pa-pa-pa-pa-arty goin' on" is a memorable line from prog popsters Komeda's song "Boogie Woogie Rock N Roll" off of their sophomore full length The Genius Of. This 1996 release (whose fans include Devo, Beck, No Doubt, Ben Folds) has been remastered by the original engineer and pressed on 180g virgin vinyl using Direct Metal Mastering with a laminated tip on gatefold jacket. This record should sound great! (12″ LP; 725 pressed)

The Greenhornes – Live at Shake It Records 2001: The Greenhornes play a style of rock that never gets old in my book. This live release captures songs up through their first 3 albums and is sure to rock out. (12″ LP, 700 pressed)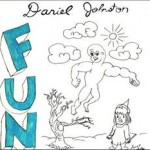 Daniel Johnston – Fun: This record was supposed to release on Black Friday last year and then disappeared. Well it is back for RSD 2013 and makes its debut on vinyl. If you have never listened to Johnston before this is the album to pick up. Weirdly enough it was his major label debut back in 1994 when everything different was getting signed but he not only did his own thing but shined. Looking forward to having this one on wax. (12″ LP, 3000 pressed)
Honorable Mention:
Robert Pollard – Cock Blocking The Romantics (12 7″ Box; 300 pressed)
Now – stop reading and get your list ready for tomorrow. Record Store Day 2013 is almost here!
Latest posts by Fire Note Staff
(see all)