Dawes


Stories Don't End
HUB Records [2013]



Fire Note Says: Dawes's third LP Stories Don't End harkens back to classic rock staples.
Album Review: Dawes's third album Stories Don't End sounded like it just came out of a time capsule. A time capsule buried in 1970's-era Jackson Browne's backyard. It's eerie how much the feel of the music and vocals felt as if it were performed by another artist (Jackson Browne). So the good news for you Jackson Browne fans: Dawes is his reincarnation. For those who are ambivalent about Jackson Browne, as I am, Stories Don't End is pleasant and weird in that it evokes a 40-year-old sound with some freshness but also a refusal to submit to modern trappings.
Dawes is from Los Angeles and is comprised of Taylor Goldsmith (vocals and guitar), Griffin Goldsmith (drums), Wylie Geiber (bass), and Tay Strathairn (keyboards). The band actually began with a post-punk sound but gradually departed from that for a more Americana feel. This is most obvious on lead-off track "Just Beneath The Surface," which is also the track most guilty of evoking Mr. Browne. It begins with vocal harmonizing and a guitar straight from AM Radio. The chorus swells with keyboard and more harmonies. The song is well done but failed to move me in any meaningful way. Perhaps if I were ten years older than I am the nostalgia would've made more of an impact.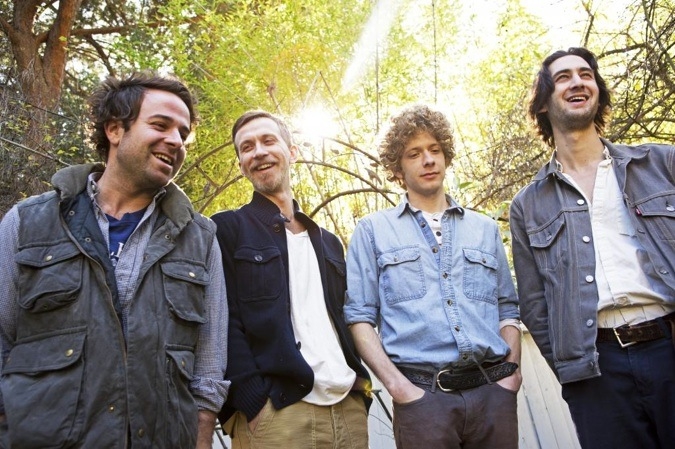 First single "From A Window Seat" has more of an edge to it but again takes a trip on the way-back machine. Only the lyrics belie that this is a modern song – "flight attendants" are not stewardesses and headphones can be plugged into the airplane seat. I got more of a Neil Young sense from the track in the vocal stylings and its introspective nature. "Just My Luck" is slower and has a bittersweet feel. Goldsmith's voice sounds like his own here and not like he is channeling one of his heroes. Dawes pulls off a different kind of song and it stands out as a result of its contrast with the rest of the album.
"Most People" was my favorite track on Stories Don't End. Goldsmith's pleasant high voice mixes with keyboard and guitar during the verses, and then the chorus swells with melody. Okay, the song is heavy-handed in its "message" but that was a part of 70's rock so I will excuse it. This is the strength and weakness of Stories Don't End: it is warm and comfortable without being very challenging or memorable. It's fitting that Dawes performed with Jackson Browne in 2011. The two outfits could play each other's music and not miss a beat.
Key Tracks: "From A Window Seat", "Just My Luck", "Most People"
Artists With Similar Fire: Jackson Browne / Blitzen Trapper / Fleet Foxes
Dawes Website
Dawes Facebook
-Reviewed by Matthew Heiner
Latest posts by Matthew Heiner
(see all)