White Fence


Cyclops Reap
Castle Face Records [2013]



Fire Note Says: Cyclops Reap is the best White Fence record to date!
Album Review: Tim Presley, the main man behind White Fence, had a banner year in 2012. Not only did he release two stellar records as White Fence, Family Perfume Vol 1 & 2, but he also collaborated with Ty Segall on the excellent Hair lp. To say that anticipation is high for this release is an understatement, I would guess that expectations have never been higher for Presley and White Fence. I have good news; Cyclops Reap exceeds all expectations, and is perhaps the finest White Fence record to date.
Cyclops Reap sounds like a scuzzy, lo-fi version of The Byrds, if they were fronted by Syd Barrett. The songs are incredibly catchy pop music, which are just a little left of center. While the music is firmly rooted in the garage, the vocals seem to be beamed in from a psychedelic alien planet. Things start out smashingly with "Chairs in the Dark". The track opens with a two second keyboard blast before abruptly shifting gears with screeching guitars, before finally settling into a lo-fi Byrdsian groove. The fuzzed out guitars pop in and out throughout the song, giving it a completely authentic late 60's vibe. Things really start getting interesting on song three, "Pink Gorilla" which sounds like it was lifted directly off of Piper at the Gates of Dawn, the legendary first album from Pink Floyd. This song is full of mind bending guitar work, and a steady pulsating drumbeat which drives the whole song forward like the onward rush of an acid trip. "Trouble is Trouble Never Seen" is even more lysergic than "Pink Gorilla", musically it's more Velvet Underground than Pink Floyd, and overall has a darker vibe.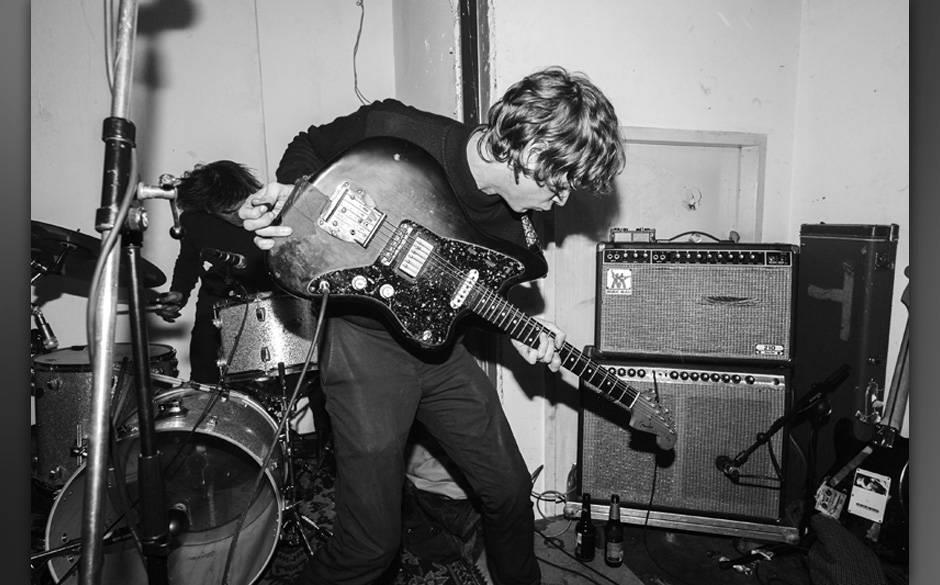 Cyclops Reap was originally intended to be a collection of tracks that were recorded between sessions for the other 4 White Fence albums, but instead morphed into an entirely new batch of songs, with only one holdover from the original project, 2009's "Make Then Dinner at Our Shoes". The whole album has such an anachronistic feel to it that it could have been recorded at any time between 1966 and today and just by listening to it, you would never be able to date it. This is a tight collection of tracks that is more cohesive (and feels more like a complete album) than any other White Fence release. I highly recommend this one. If you haven't checked White Fence out yet, this is a great entry point, what are you waiting for?
Key Tracks: "Pink Gorilla", "New Edinburgh", "Live On Genevieve"
Artists With Similar Fire: Syd Barrett-era Pink Floyd / The Byrds / Ty Segall
White Fence Website
White Fence Facebook
Castle Face Records
-Reviewed by Kevin Poindexter
Latest posts by Kevin Poindexter
(see all)