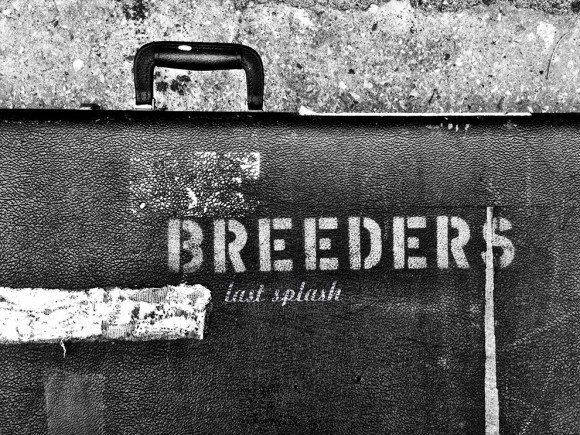 Ok, ok, Brooklyn did have the pleasure of being what could be considered the Breeders tour launch spot but they didn't have the pleasure of being the warm up audience. March 27th, 2013 was a night that was plucked right out of the 90's. It was a time where musical beauty, easy going laziness (they're not lazy, but you know what I mean), and an ingenious of kilter stance could sell millions of records. The night the Southgate House Revival hosted Kim, Kelley, Jo, and Jim as The Breeders preformed 1993's Last Splash.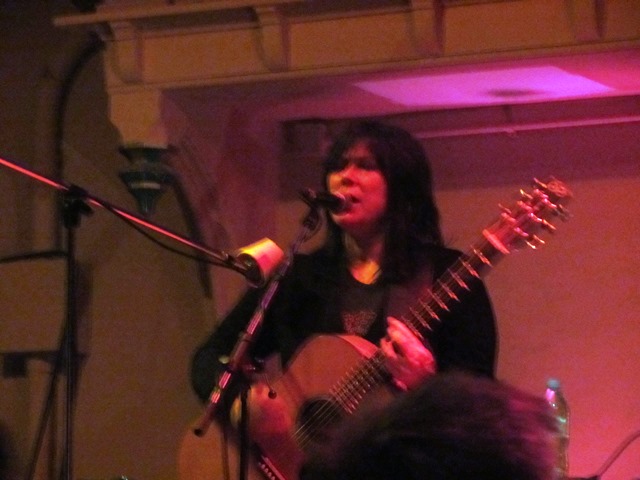 The minute Kim and Co. took the stage they had us in the palm of their hand straight from the beginning. Kim spoke in a perfect spitfire succession the only things that really needed to be said "Hi, We're The Breeders and we're going to play Last Splash." BOOM, cue echoing strings of Last Splash opener "New Year". Kim and Kelley's power chords and distorted dissonance shot the crowed into romper room frenzy.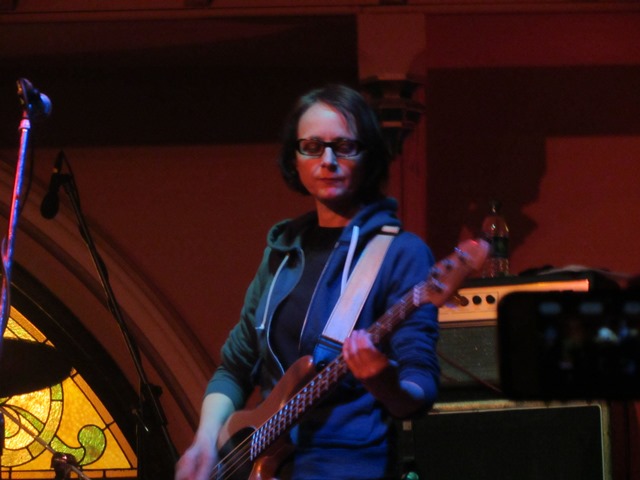 "Ahhhooooo-oohh/Ahhhooooo-oohh" overtook the crowd and brought on one of the most iconic songs from the 90's. For "Cannonball" it was all there; Kim's shout along vocals, the churning, distorted guitar chunk, Kelley's tactful slide notes right on cue, Josephine's memorable steady bass line that holds it all together, and finally the skittering stick rhythms of one Jim Macpherson. With an instrument switch between Jim and Jo, mini-moog programmed keys set to kill, the rarely performed instrumental "Roi" was very much a highlight.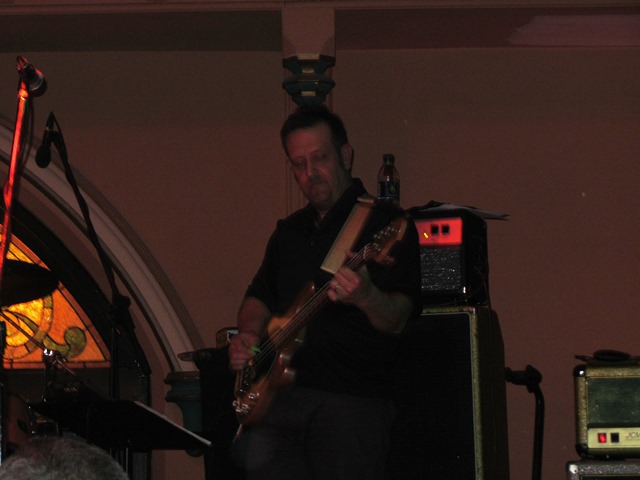 The cool Kim (still!) deserves all the praise that she gets, but, if there's one unsung hero it's Kelley Deal. Whether it's her dreamy slide licks on "No Aloha" or her impressively tense tremolo picking during "Roi" and other Last Splash favorites, I had to give her credit. What also made the show equally successful was the intimacy and community. Each member had a personality that shined through, there were smiles when a song/solo was nailed, a banter between Kelley and Jo of how well they thought the show was going, Kim's great tangent that touched upon the Jets and the Fins…(It's Sharks but who cares it's The Breeders), and the general crowd appreciation with shouts of KIMMMM, JOOOOO, KELLEYYYYY, and JIMMMMMM.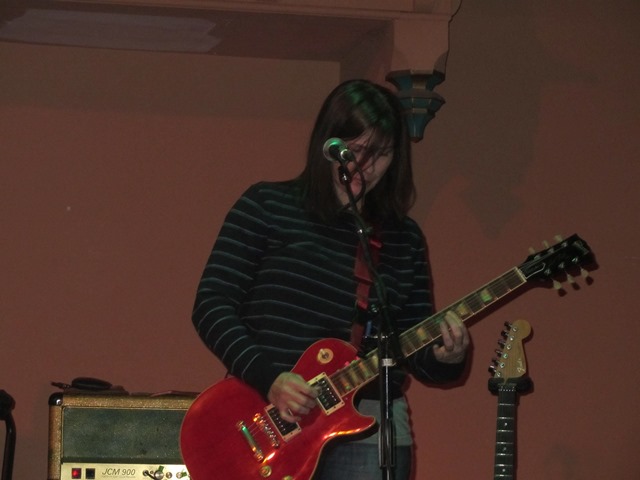 Other highlights included the rarely played garbled distortion lullaby that was "Mad Lucas", "Divine Hammer" hit the nail right on the head, Jim's steady drum thunder punctuated instrumental "S.O.S." One accompany member that I cannot ignore was the ever fun, cheerleader, keys, and violinist Carrie Bradley (The Great Auk, Ed's Redeeming Qualities, 100 Watt Smile). Although she shined all night, it was the pizzicato plucks of "Drivin' on 9" (Ed's Redeeming Quality cover) that came effortlessly.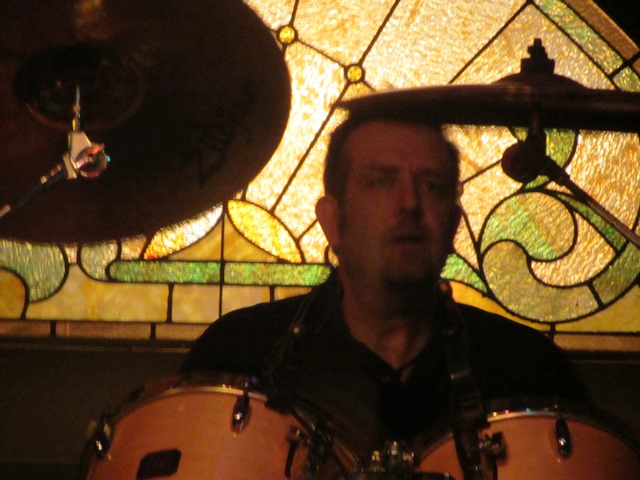 The encore was as equally exciting as the bulk of the show. We were Guided By Voices gazing into the garage as "Shocker In Gloomtown" kicked off the begging of the end. "Head To Toe" a Josephine written song that attacked the crowd with a punky prowess and showcased Jo's rock steady bass skills. One track dressed to impress was cover "Happiness Is A Warm Gun" that instigated the audience into a fantastic sing along. "Don't Call Home" sounding as unique as everything else played that night, and was an interesting last song. One thing that can be said is that if The Breeders stay that sharp then they have a lot more ass to kick.
Before I finish, I have to mention the openers The Tweens. A Cincy based trio that held up well and rocked out with the best of them. With the fitting dynamics of a Wanda Jackson vocal growl, A Be Your Own Pet punky cuteness, and a Sleater-Kinney punch when the time called for it. Crowd reception was very positive and they set the perfect stage for the return of The Breeders!
-Review by Christopher Tahy
Latest posts by Christopher Anthony
(see all)