The Besnard Lakes


Until In Excess, Imperceptible UFO
Jagjaguwar Records [2013]



Fire Note Says: The Besnard Lakes release another beautiful and enigmatic album.
Album Review: Full disclosure: I am an unabashed superfan of this group. This puts me in a terrible place from which to listen critically to Montreal's The Besnard Lakes' fourth and most difficult album. Their two most recent releases, 2007's Dark Horse and 2010's Roaring Night, were both nominated for the Polaris Award (kinda like the Canadian Grammy) and rightly so. They both rank right up there with my favorite records of the 21st century. So what's with the 3 1/2 Headphone rating? Not nearly enough, as it turns out. Until In Excess is a very good record and had it not been for the enormous expectations I had for it…
Husband and wife team Jace Lasek and Olga Goreas form the core of the band with Lasek playing most of the instruments and handling production. Goreas is listed as co-lead singer but provides much of the album's better vocal performances. Her relaxed, hushed voice gives opener "46 Satires" a great center around which the music swirls and morphs. When the lead guitar takes off at the 3:20 mark it recalls the majesty of really good prog. In fact, the next track "And Her Eyes Were Painted Gold" sounds like a space-prog Brian Wilson. Lasek has one of the best falsettos in indie music today and this song is a real highlight. If there are beaches on the moons of Saturn, this is what they're listening to up there. The sweeping, epic nature of The Besnard Lakes has not changed much. Next up is the single, "People Of The Sticks" and it is the most approachable song here. A powerful track that would fit right in on The Roaring Night, it also serves to remind me of what is lacking from many of the other songs on Until In Excess – hooks! Where have they all gone? This was the secret to what made the Lakes so great. Through the entire shoegaze-like nuance were some great melodies, sing-along choruses and other various earworms. Though not entirely lacking in those things, the first half of the album gets a disproportionately high number of them.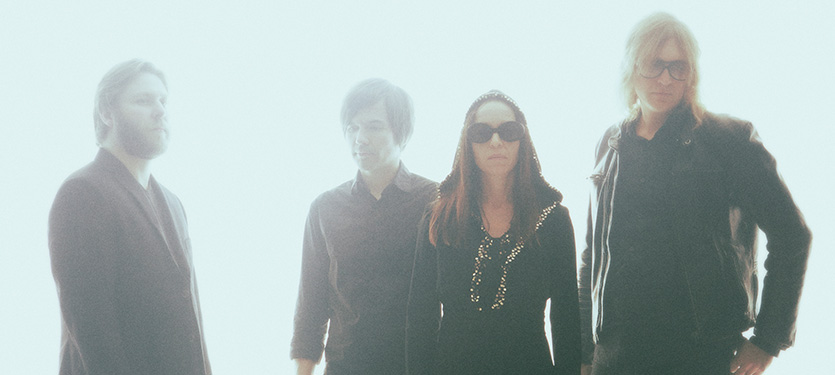 It's not until the brilliant "Colour Yr Lights In" do we get another chance to fist-pump and imagine what this song would sound like live. It's got everything I love about The Besnard Lakes all in one song: Beach Boys atmosphere, Lasek's falsetto, catchy refrain – the whole shebang. The album closes with a curious piece in the Besnard Lakes canon, "Alamogordo." It begins with great promise as a cool phrase is repeated on guitar and bass, picks up steam with some thick power chords and then, just like that, ends with a three minute drone on an oscillating major chord. I was expecting more. And this is my only gripe with the album as a whole. Sure, it's gorgeous and meticulously put together. And yes, I'm sure I'll reach for this record for years to come. But only on certain occasions. Only when in a certain mood. And maybe that was the point: make music so singular that it acts as more than the sum of its parts. This is a tough record to parcel out individual tracks to an iPod ("People Of The Sticks" exception.) It's sturdy enough, though, to withstand the 48 minutes of scrutiny.
Key Tracks: "People Of The Sticks", "46 Satires", "Colour Yr Lights In"
Artists With Similar Fire: My Bloody Valentine / The Dears / Stars
The Besnard Lakes Website
The Besnard Lakes Facebook
Jagjaguwar Records
-Reviewed by Scot Lade
Latest posts by Scot Lade
(see all)