Preston Lovinggood


Sun Songs
Communicating Vessels [2013]



Fire Note Says: Preston Lovinggood surprises with a sensuous debut album.
Album Review: Preston Lovinggood was most recently in the band Wild Sweet Orange who were based out of Birmingham, AL. With this in mind I was expecting some strong Southern rock as I fired up Sun Songs. I was surprised to find a lush, airy collection of songs that has heavy influences from such stalwarts like The Beatles and The Beach Boys. That latter band is evoked by the album title and by the vocal filter used on many of the songs. The tight vocal harmonies aren't there (Lovinggood sings solo on most tracks) but everything else seems to be.
Sun Songs begins appropriately enough with a song called "Sun Song" and ends with a track called "Sun Songs." These bookmarks set the tone for the album. Following "Sun Song" is a two-minute track called "Natural." It begins with an urgent guitar strum and then Lovinggood's desperate voice quickly appears. He intones "As a child I could never sleep" with a menace and hopefulness that let me know he meant it. The song doesn't overstay its welcome and even finds time for some pumped-in crowd noise. Immediately following "Natural" is "Papa's In The Movies Now," which has what sounds like steel guitar popping in and out – there's that Southern influence! Lovinggood's voice matches perfectly with the remaining composition of the song. "Papa pick me up I wanna go driving" is a line repeated several times and demonstrates the need for movement, any type of motion, that is needed.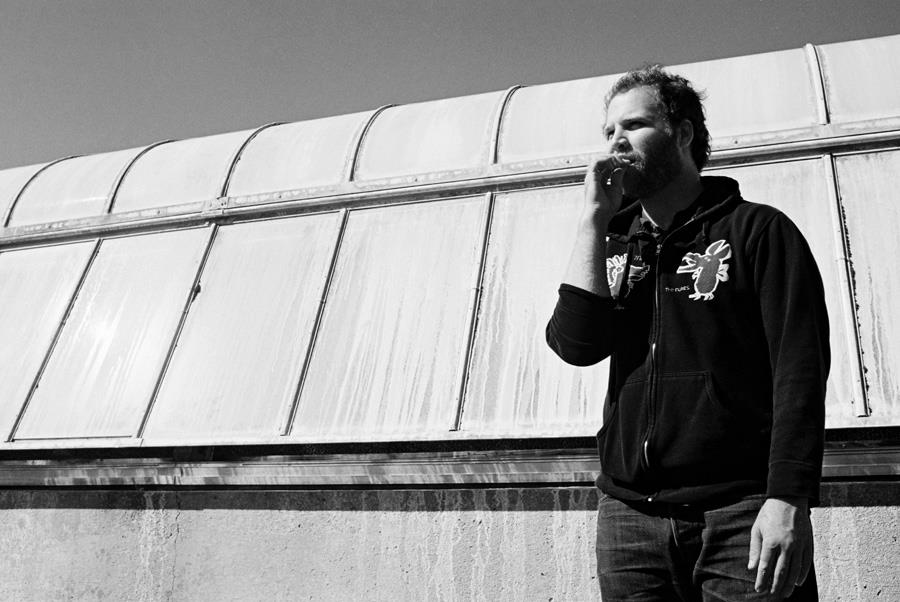 "Terminator" is sparse and typifies the lo-fi approach to Sun Songs. That sound allows for the strength of lyrics, instrumentation, and vocals. The song ends with a grunt that lets you know that Lovinggood is working, putting his heart into this album. That effort pays off with a brisk album that breezes by. I'm writing this in the midst of a late-March snowstorm, which is cruel. This album made me want to soak up some Vitamin D at the beach.
Key Tracks: "Natural", "Papa's In The Movies Now", "Terminator"
Artists With Similar Fire: The Morning Benders / Sloan / The Shins
Preston Lovinggood Facebook
Communicating Vessels
-Reviewed by Matthew Heiner
Latest posts by Matthew Heiner
(see all)