Rilo Kiley


RKives
Little Record Company [2013]



Fire Note Says: Rilo Kiley return with a compilation of past goodies.
Album Review: I have always thought that Rilo Kiley was a great band. The impeccable vocals of lead woman Jenny Lewis with the tight song structures and playing of the talented Blake Sennett, Pierre de Reeder and Jason Boesel together created four solid full lengths that still sound fresh today. In 2011 many rumors went swirling around that Rilo Kiley was over which has only been confirmed with the absence of new material from the band since 2007's Under The Blacklight.
Depending on who you talk to Rilo Kiley might rise again one day but RKives seems like the final bow as it is a 16 song collection of demos, b-sides, previously hard to find songs and nine never before released tracks. If you are a fan it is a record you have been waiting on since 2010. I will tell you right away that RKives does not sound like a throwaway or last ditch cash in. This album flows well, has solid complete compositions and showcases everything that was good about Rilo Kiley. There is the twangy country side of the band on "Bury Bury Bury Another" while the building indie rockers "It'll Get You There" and "Runnin Around" brings to mind some of their later era material. There is also several key guest spots on RKives such as Tim Kasher (Cursive) on "A Town Called Luckey" and the Watson Twins from Jenny's solo debut show up on "About The Moon". The most surprising appearance and track on the entire record is a new version of Under The Blacklight track "Dejalo" which has been transformed into a beat heavy almost dance track that almost has Lewis rapping before Too $hort takes over the mic. You might imagine the song just being a bad idea but this version works here because it is just a fun no fear type of recording which shows the confidence of Rilo Kiley.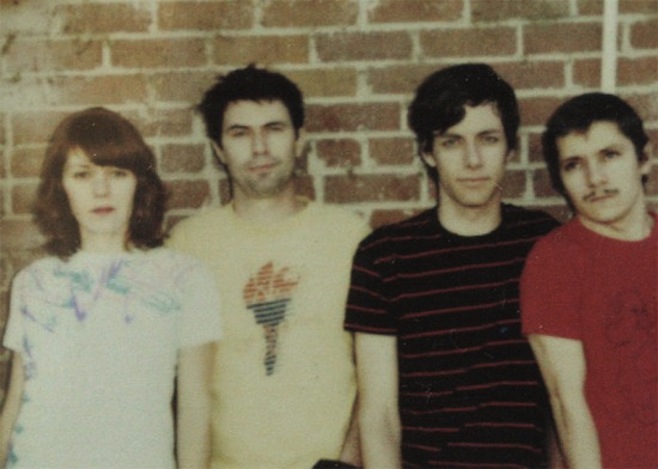 Will fans still care about Rilo Kiley? I think they will and RKives does a great job of reminding the ear why this band used to be one of the bigger hyped groups on the indie circuit. For people that want to complete their collection, RKives is a must but this compilation is good enough to convince interested individuals that have never heard of Rilo Kiley before to work their way back into their catalog. RKives may not be essential but it definitely raises the hopes of a reunion. Regardless if the fences get mended or not, RKives is a fitting end to the memorable Rilo Kiley.
Key Tracks: "Runnin Around", "Draggin Around", "Dejalo (Zondo Remix Feat. Too $hort)"
Artists With Similar Fire: Fleetwood Mac / The New Pornographers / Cowboy Junkies
Rilo Kiley Website
Rilo Kiley Facebook
Little Record Company
-Reviewed by Christopher Anthony
Latest posts by Christopher Anthony
(see all)