Palma Violets


180
Rough Trade Records [2013]



Fire Note Says: Absurdly hyped London-based band delivers a fine, if flawed, debut.
Album Review: Every few years the British music press, led by NME, goes insane over some foursome of young lads with bad haircuts. The Libertines, Arctic Monkeys, The Vaccines all come to mind. Like those bands, Palma Violets is a raucous, guitar band with a very good single under their belt (lead-off track "Best Of Friends") and a reputation for combustible live shows. There is simply no way to live up to, let alone exceed, the expectations many had for this debut album. So let's kill the suspense right here: they do neither. What they do accomplish with 180 is to establish themselves as a very good band that now has a good debut album to support. Nothing wrong with that.
This kind of retro, psych-tinged garage rock invites the inevitable comparisons. From Jesus And The Mary Chain to Echo And The Bunnymen, Palma Violets checks off all the right boxes. The rough-around-the-edges sound of their live shows is dutifully reproduced by Steve Mackey (Pulp) and his steadying hand helps them achieve their stated goal of approximating early Nick Cave. In fact, co-front man Chilli Jesson's dad once managed the Bad Seeds. Other lead singer Sam Fryer's guitar playing sits nicely next to Pete Mayhew's ? And The Mysterians organ. It all sounds like a wild Saturday night hanging out drunk with your friends somewhere in South London. That vibe is best exemplified in "Set Up For The Cool Cats" where you can almost hear the ghost of Pete Doherty holding court at the bar. (What do you mean he's not dead? Are you sure?) It's good, clean fun.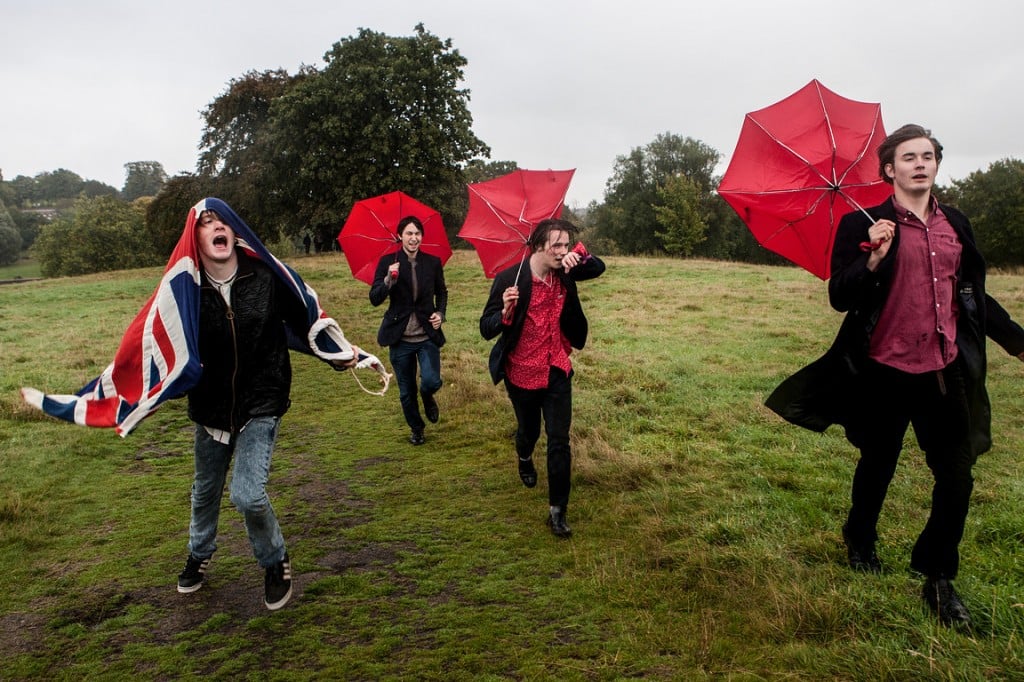 Don't look to the lyric sheet for any kind of life-altering affirmation though. The mindlessness of every song is in stark contrast to the entire Clash referencing going on around these guys. There's not a political bone in their bodies. They're just here to have a good time, dance and maybe steal your girlfriend in the process. And there are moments of unabashed merriment. In "Tom The Drum" the music stops and you can hear someone exclaim "Fucking brilliant" right before the song fires back up. In the middle of "I Found Love" the chords from The Velvet Underground's "Sweet Jane" appear out of the blue. And then there is the hidden track with the line "I've got a brand new song/It's gonna be number one." Okay.
All in all, I have to hand it to them. Gracing the covers of magazines BEFORE your debut album is even released could have been an insurmountable burden. The pressure to get it right must have been intense. To their credit Palma Violets has beaten the odds and given us a reason to get out there on a cold March night and live a little. That's not reinventing the wheel. But it's not nothin' either.
Key Tracks: "Best Of Friends", "Set Up For The Cool Cats", "We Found Love"
Artists With Similar Fire: The Libertines / Jesus And The Mary Chain / The Clash
Palma Violets Website
Palma Violets Facebook
Rough Trade Records
-Reviewed by Scot Lade
Latest posts by Scot Lade
(see all)