Bears! Bears! Bears!


All Dressed Up With Nowhere To Go
Twirl Tunez Records [2013]



Fire Note Says: Bears! Bears! Bears! version of dance gloom and doom shows promise on debut.
Album Review: The debut LP, All Dressed Up With Nowhere To Go by Bears! Bears! Bears! puts me in an interesting predicament. On paper the Bay area dance grooving post-punk trio should add up to something great. Take the sound of either Joy Division or Interpol, substitute the swagger of The Strokes as a slight replacement for the melancholy and add a bit of a Win Butler vocal intensity to even things out a bit. But instead of giving us their own interesting take and playing around a bit more Bears! Bears! Bears! seem to color in the lines a bit too well on All Dressed Up With Nowhere To Go.
Opener "Birds" doesn't waste any time and immediately lets you know what you're up for. Lead vocalist, Phillip Cala, quips "I shit success/because I'm a liar, cause I'm a fucking liar/I'm really in my room, doing nothing too/Watching Family Matters, getting drunk on gin and juice." I do have to admit it's a funny and interesting lyric to begin with, and it does catch the attention. Then the track really kicks into high gear, it's exactly that Paul Banks exaggerated, jilted vocal style from Turn On The Bright Lights track "PDA". "I Guess We're Both Lonely" carries a different tone but could easily become Joy Division playing an Interpol song. I'm not trying to be harsh on these guys; "I Am Hand Drawn" packs a groovy circular bass bounce that requires you to shake it. The guitars heavy, rhythmic strum intrusion punctuates the song nicely. It's the lyrics that come off a bit desperate, Cala screams "You are all sexually attracted to me." It may bring to light what happened here; perhaps it's a false confidence.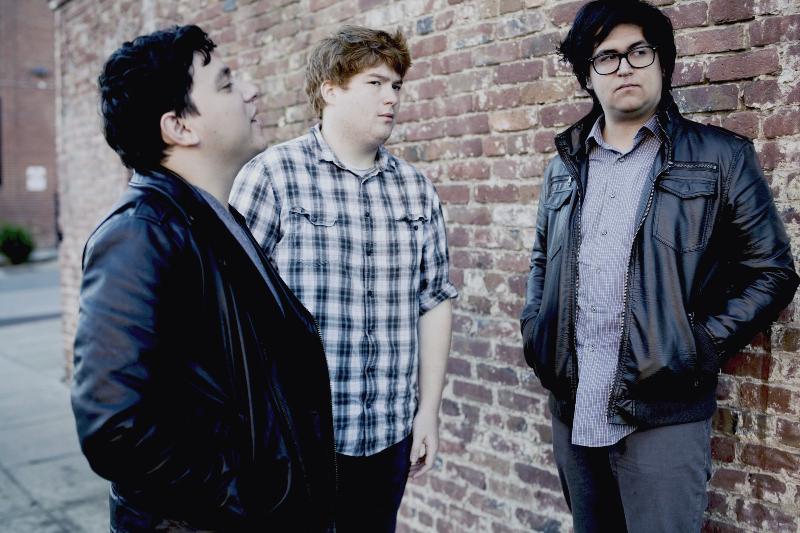 Maybe they felt too much pressure to try their absolute hardest and that's what got in the way. "Crooked Sun" sounds like Bears! Bears! Bears! at their most light-hearted and fun. "New Skin" twinkles with effects driven guitar and a bit of vocal soul at the beginning. The vocals near the middle of the song turn a bit off from the track with their angst driven, abrasive delivery. Album closer "Hot Chocolate" has an opening bass that buzzes its way through your ears. It's here that you really hear the Win Butler under duress style vocals as the boys rumble the track to its inevitable close.
Bears! Bears! Bears! All Dressed Up With Nowhere To Go can make for a solid debut (especially since the band is so young). But as it's equally solid, it's equally safe too. Looking in as the reviewer, I can see that there is potential here. It does tell me one thing, to keep your ears to the forest as Bears! Bears! Bears! could come back ferocious as ever.
Key Tracks: "Birds", "I Am Hand Drawn", "Hot Chocolate"
Artists With Similar Fire: Joy Division / The Strokes / Interpol
Bears! Bears! Bears! Website
Bears! Bears! Bears! Facebook
Twirl Tunez Records
-Reviewed by Christopher Tahy
Latest posts by Christopher Tahy
(see all)