Wax Idols


Discipline And Desire
Slumberland Records [2013]



Fire Note Says: Wax Idols is both a breath of fresh air and a blast from the past.
Album Review: This album come out of a time machine. Seriously. The more I listened to it, the more I forgot this was brand new and instead thought I was listening to something circa 1984. The actual production and recording quality shows no indication that they used any digital enhancement during the recording process. The instrumentation screams of influences from The Smiths, Joy Division, and early U2. It sounds like something that should have influenced the Pixies, not the other way around.
The guitar tone used throughout the record calls to mind the same effects used by The Edge on "The Unforgettable Fire." It's most prominent on tracks like "Formulae" and "When It Happens," the latter of which is my favorite cut on the album. Its hook explodes through the headphones, bringing in a distorted, high-treble rhythm guitar and a vocal melody that is both beautiful and slightly haunting. The opening guitar line to "Scent of Love" has a similar effect: it's dark and moody and sets a brilliant, melancholy tone for the song. Another track that really grew on me was "Cartoonist," which starts with a galloping bass line and eases in to a soaring chorus that rings out through the end of the track.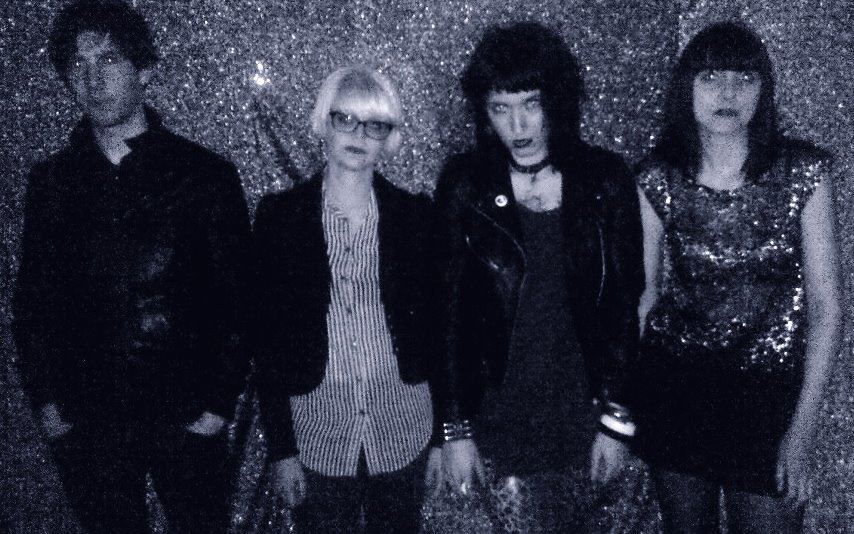 The only bad things I really have to say about the new record is that it lacks a bit of variation. Much of the album chugs along at a similar tempo with similar guitar tone. This is obviously just a little nit-picking on my part, but I like records with nice diversity to them.
Discipline & Desire is a solid release, and will certainly be a great listen for any New Wave fans. It's dark, it's experimental, it's a little dreamy at times. Perfect for rainy and sunny days alike. Check it out when it drops March 26th.
Key Tracks: "Cartoonist," "When It Happens," "Scent of Love"
Artists With Similar Fire: Joy Division / Pixies / The Cure
Wax Idols Website
Wax Idols Facebook
Slumberland Records
-Reviewed by Christian Yates