Starflyer 59


IAMACEO
South Co. Records [2013]




Fire Note Says: Starflyer 59 continue refining their sound and redefining consistency.
Album Review: Starflyer 59 is the definition of an underground band. Helmed by guitarist and lead singer Jason Martin, they never really hit the mainstream, despite being label-mates with bands that did (Anberlin, MxPx, P.O.D.). Their sound has changed over the band's twenty-year history, from the noisy swirl of their early shoegazer albums Silver and Gold to the dreamy keyboard pop of The Fashion Focus, the 60s-influenced guitar pop of Leave Here a Stranger, to the moody string and trumpet-tinged Talking Voice vs. Singing Voice. The band has an incredibly large and even more incredibly consistent catalogue, and their thirteenth LP IAMACEO, the first released on Martin's own South Co. label, is no exception. Taking the cleaner, more refined sound of their last two albums (Dial M and The Changing of the Guard), IAMACEO reincorporates some of the elements from their early 2000s albums, dialing back the synths and adding in extra guitar layers, harmonica, and piano to create a strong, cohesive ten-song set.
The death of Martin's father in 2007 signaled a shift in the band's lyrical focus—many of the songs on the last few albums, including IAMACEO, explore themes of life, death, and purpose, but are universal enough to appeal to just about anyone. Martin's lyrics, while good, have never been the center of the band's appeal anyway; they act as compliments to the music, which—as usual—is consistently excellent here. Influenced by a diverse mix of forerunners that include The Beatles, The Beach Boys, My Bloody Valentine, and The Smiths, SF59's current sound is best described in terms of their own diverse catalog; but for the uninitiated, imagine a cross between Real Estate and (even closer) Pedro the Lion, with George Harrison slide guitar and baritone vocals that sound like a less-dramatic Matt Berninger (of The National). In other words, melodic, sometimes dreamy, indie guitar pop/rock.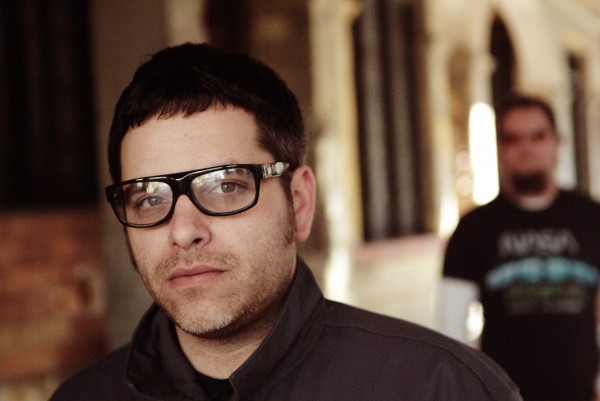 The title track opens the album, with a steady pounding drum beat, chiming guitars and subtle piano touches, with Martin exploring themes of taking over his late father's company and the sense of responsibility that comes with it ("You can sail across the sea / You can climb the highest peak / You can build it on your own / But you're still not in control"). The next track, standout "Bicycle Rider," takes things in a more upbeat musical direction, with the piano moving to the forefront, while the guitar, bass and drums form a steady rhythm section that drives the track along. The harmonica-led bridge is a nice touch that adds a slightly melancholic texture to the song, harkening back to some of the band's very best albums. Following "Bicycle Rider" is "Is This All There Is," which has one of the album's more memorable choruses, with a descending chord progression and the lyrical themes that are at work throughout. Mellotron and harmonica weave in and out of the multiple guitar lines, creating an impressively layered sound that is classic SF59 territory.
Other highlights include "Father John," a solemn piano dirge where Martin expresses the doubts and insecurities resulting from his father's death; "Red Tide," with its tense beat and propulsive guitar and bass interplay; and "I Feel Black," with its strong, catchy guitar riff forming the basis of the verses before moving taking on a darker, moody quality in the chorus. But there's not a bad track here—all ten of these songs have something to keep you coming back, whether it's the mellotron- and marimba-tinged "Pot of Gold" or the classic Starflyer sound of closer "My Light." IAMACEO isn't necessarily SF59's best album (and its hard to say which one is), but because it almost perfectly encapsulates their post-shoegaze phase, it may just be the best introduction to this ridiculously dependable band that one could ask for.
Key Tracks: "Bicycle Rider", "Is This All There Is", "Red Tide"
Artists With Similar Fire: The Beatles / The Smiths / Pedro the Lion (David Bazan)
Starflyer 59 Website
Starflyer 59 Facebook
-Reviewed by Simon Workman
Latest posts by Simon Workman

(see all)