Mark Kozelek


Like Rats
Caldo Verde Records [2013]



Fire Note Says: It is all about the song selection on Mark Kozelek's genre hopping covers album Like Rats.
Album Review: I have always said that Mark Kozelek has one of those voices which could sing the dictionary and it would be awesome. His emotional tone and delivery were staples for his previous band gigs, Red House Painters and Sun Kil Moon, while his solo ventures rely upon it. So now we get Like Rats from Kozelek which is a 13 track cover record that offers his interpretations of songs from Bad Brains, Ted Nugent, Danzig and Bruno Mars to just name a few.
I know just hearing those artists' names will strike your interest as Kozelek overlays them with his melancholy ways and in most cases dissects the songs to their core. Like many cover records it works in some places like "I" from Bad Brains that is completely unrecognizable. In fact, this is probably the first time I really totally comprehended the lyrics which are powerful no matter what the song's tempo. The title track, which is a Godflesh song, shows off a more intense Kozelek that probably has not been captured that much on tape. The original is a brutal metal song that hearing it this way is the diversity you want to hear in a cover record. I also really like Kozelek's version here of Bruno Mars "Young Girls" which not only has him genre hopping but it has such a free flow to it that you think it was Mark's song first.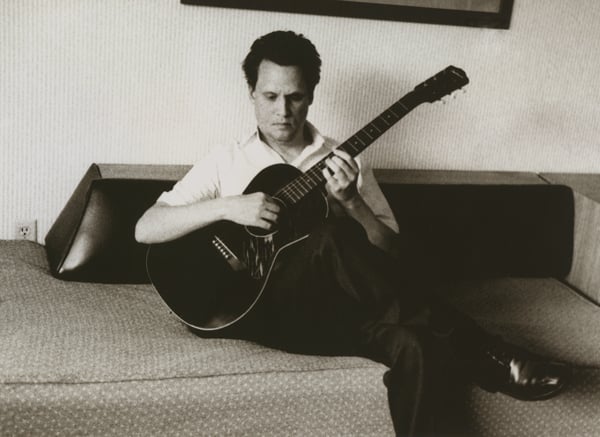 In other places Kozelek struggles to give the songs something special like Danzig's "13" which just does not do the original justice plus has no way of topping the Johnny Cash version. (Now he follows the solo Glen Danzig track with a Misfits cover of "Green Hell" that is a solid listen.) I think Ted Nugent's "Free-For-All" is a challenging selection but comes off more playful than memorable and the same thing can be said for Sonny & Cher's "I Got You Babe" as these songs just don't stand out with this Kozelek arrangement.
If you are a fan of Kozelek Like Rats is something you will enjoy. The entire record has one general tone which in large doses might detract from the replay value but most cover albums typically fall into this trap. If you are now just discovering Mark Kozelek, I wouldn't think of having you start here because you can't go too wrong with any of his studio records of original material. Like Rats once again showcases Mark Kozelek's talented imagination and voice so don't be afraid of checking it out but also remember that it is a covers record.
Key Tracks: "I" (Bad Brains), "Young Girls" (Bruno Mars), "Green Hell" (Misfits)
Artists With Similar Fire: Mark Lanegan / Nick Drake / Mark Eitzel
Mark Kozelek Website
Caldo Verde Records
-Reviewed by Christopher Anthony
Latest posts by Christopher Anthony
(see all)