How To Destroy Angels


Welcome Oblivion
Columbia Records [2013]



Fire Note Says: How To Destroy Angles' full length, Welcome Oblivion, shows a bit more bark and bite.
Album Review: Even before going on a hiatus from main project Nine Inch Nails it seems that Reznor was on the road to reinvention. With the unconventional release of 2008's The Slip and the instrumental box set Ghost I-IV; Ghosts earned Reznor much acclaim and was a breakthrough for open source content. Go back a couple of months and you can see that his new outfit How To Destroy Angels has something to prove. Their An Omen EP left me a bit under whelmed with its sparse use of vocals from Reznor's wife/band mate Mariqueen Maandig, its dabs of electro/static ambient simplicity, and it sometimes repetitive nature. How To Destroy Angels' Welcome Oblivion still comes with some of the trappings that constricted An Omen, but, with a full length track list Welcome Oblivion offers a bit more talent, cohesion, and intensity that contributes to a more fulfilled listen.
Reznor takes his music, his sinister stare, and fetish for deranged beauty and spits it at the world like a pissed Thom Yorke. Also, Chino Moreno's side project Crosses comes to mind with ist bouts of hard hitting beats, rock, and the steely sting of industrial influences. "Keep it Together" creeps back and brings Maandig's sexy familiarity as it was the opener for An Omen. It's when Welcome Oblivion introduces new styles and beats, it really starts to shine. "And The Sky Began to Scream" is a dark contortion of body movement, it's what plays at a blood drenched Vampire rave. The title track features Maandig's voice echoing into the ether over heavy schizo industrial beats. "To Late, All Gone" carries its cybernetic beats to a sexy grind of matrix like ones and zeros. It's all standard fare for How To Destroy Angels, it's the last half of the album that seems to go out with a whimper. "Recursive Self-Improvement" beats skitter like a tweaked insect . The problem here is that it the same repeating theme that goes on for 6 minutes and 30 seconds as the track never finds a footing to grow off of. "Hallowed Ground" makes the same mistake and at 7 minutes ends the album on a sleepy note.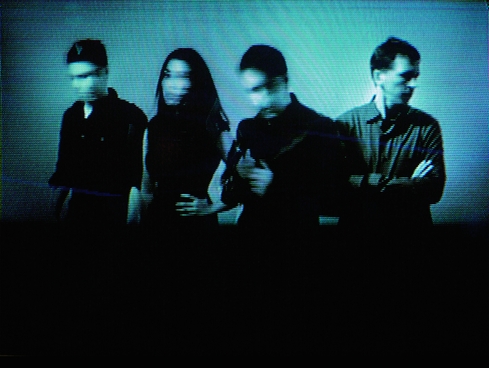 As many knocks as I've given Welcome Oblivion it still seems to attract a bit more attention than An Omen. This is an album that you can easily pay no mind to it but just when your focus is diverted Welcome Oblivion finds one or two ways to reel you back in. With Reznor announcing more NIN plans, the fate of How To Destroy Angels is uncertain but I would think going back to NIN for a bit will only enhance How To Destroy Angels in the future.
Key Tracks: "And The Sky Began To Scream", "Ice Age", "Strings And Attractors"
Artists With Similar Fire: Atoms For Peace / Crosses /Puscifer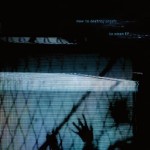 How To Destroy Angels: An Omen EP [Fire Note Review 12/7/12]
How To Destroy Angels Website
How To Destroy Angels Facebook
Columbia Records
-Reviewed by Christopher Tahy
Latest posts by Christopher Tahy
(see all)