Eels


Wonderful, Glorious
Vagrant Records [2013]



Fire Note Says: Eels gives a valiant effort but has problems living up to the new album's title, Wonderful, Glorious.
Album Review: It's difficult to not judge an artist's current work against what they have made in the past. Mark Everett, the heart and soul of eels, knows this well. Critically peaking 15 years ago, some may question Everett's relevance to the music scene today. I tried to approach this album with the perspective of a new listener, judging the album on its own merits. It also helped that I haven't listened to too much eels in the past several years. With new ears I appreciated much of what Everett brought to his newest release, Wonderful, Glorious.
The first single released from Wonderful, Glorious was "Peach Blossom," which opens with a robust percussion beat. A Smash Mouth-esque (not a compliment) riff follows – then Everett's spoken word takes over. It's a simple dumb song and I don't understand the decision to release it as the album's perhaps only sample to the listening public. I don't enjoy bashing on songs, but I mention this travesty first as I plea to not discard the album as a whole based on this single. If you happen to like it, the rest of Wonderful, Glorious will be right up your alley. If you feel how I do about "Peach Blossom" all is not lost.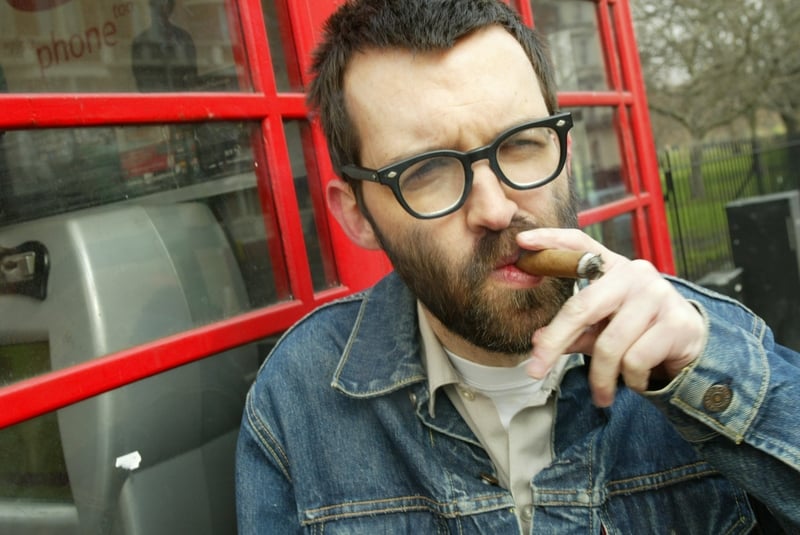 My favorite tracks on the album were the first three on the track list. "Bombs Away" is an intense opener with a steady beat. What caught my attention was Everett's delivery – he pulls off the anger and menace that the lyrics portray. Perhaps Everett meant for this to be a shot to his critics – he is going to keep making music regardless. Everett displays his sense of humor by referring to his music as "bombs," which I also appreciate. Next comes "Kinda Fuzzy," a mid-tempo number on which Everett is again "up for the fight." E's bravado shines throughout the track's 3 minutes and 40 seconds. Following is "Accident Prone" which is a sparse, very eels-like (I couldn't avoid any reference whatsoever) tune. It's a nice change-up after the posturing of the first two songs.
Wonderful, Glorious is a back-to-basics album for eels – through his music and his lyrics he has challenged those who think he should hang it up. While there are some pitfalls along the way, I'd recommend this album to both long-term eels fans and new fans alike. Everett is straightforward here in his music and lyrics and I found that refreshing.
Key Tracks: "Bombs Away", "Kinda Fuzzy", "Accident Prone"
Artists With Similar Fire: Beck / Cake / Elliott Smith
Eels Website
Eels Facebook
Vagrant Records
-Reviewed by Matthew Heiner
Latest posts by Christopher Anthony
(see all)