Youth Lagoon


Wondrous Bughouse
Fat Possum Records [2013]




Fire Note Says: Youth Lagoon not only avoid the sophomore slump on Wondrous Bughouse but once again have released one of the better albums of the year!
Album Review: Being on the edge of indie rock is always an interesting place to exist for such a young act as Trevor Powers band Youth Lagoon. The 23 year old comes into his sophomore record Wondrous Bughouse with a bigger explosion of sounds that is much more amplified and has a very blended track to track flow. This larger fill of the stratosphere is also paired with longer song structures as the ten tracks have an over 5 minute average.
This feels and sounds a long way from Powers infectious debut bedroom recording The Year Of Hibernation (2011) but in the same breath seems like a natural progression. Producer Ben H. Allen (Washed Out, Deerhunter) is on the boards and that easily explains how Wondrous Bughouse pushes the sonics upward that works especially when paired with Powers higher pitched vocal that emulates very closely to Flaming Lips frontman Wayne Coyne. Each track brings a theatre vibe forward and sounds like an event. "Mute" is one of the best examples of this as it possesses a thick musical wall while then allowing Powers' vocals to shine through the haze. This is comparable to when you have a solid cloud cover type of day and then that one hole opens up and the sun beams through. Then just like that – the clouds close back up. The same thing happens here as the vocals quickly go away and the music spirals off with some immersed piano while you don't hear from Powers again. The almost 7 minute "Raspberry Cane" is another spectacle as the track continually builds upward into a wall of atmospheric noise that takes the listener on a journey while never losing them in the complex surroundings. It has a memorable sophistication that has Youth Lagoon officially graduating from just being another bedroom act.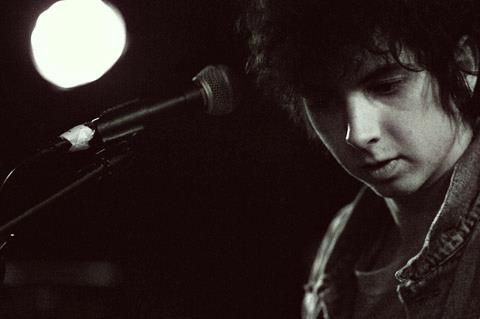 Wondrous Bughouse is truly an indie grower that seems bigger each time you spin it. It is progressive, sophisticated and maybe even a bit perplexing but at the end of the journey it totally satisfies your indie ear. It is a record that works as one big piece of art and never feels cumbersome even though it has consistent lengthy tracks. Youth Lagoon prove that they are much more than a one trick pony on Wondrous Bughouse and at such a young age I can't wait to hear what Powers does next!
Key Tracks: "Pelican Man", "Raspberry Cane", "Mute"
Artists With Similar Fire: The Flaming Lips / Unknown Mortal Orchestra / Tame Impala
Youth Lagoon Facebook
Fat Possum Records
-Reviewed by Christopher Anthony
Latest posts by Christopher Anthony
(see all)