Mount Moriah


Miracle Temple
Merge Records [2013]



Fire Note Says: Mount Moriah offer a lesson in restraint on their engaging sophomore outing Miracle Temple.
Album Review: Mount Moriah's new sophomore record, Miracle Temple, is one of those albums that just gets embedded in your head as it plays with its countrified rhythms, charismatic lead vocals and emotional outpouring. The North Carolina band sufficiently expands their sound on all aspects here that includes bigger arrangements, louder guitars, and bolder vocals from vocalist Heather McEntire. The transformation from indie band with folk undertones to a more focused folk-Americana group with indie roots takes place on first track "Younger Days" and never has Mount Moriah looking back.
What makes this ever so slight flip flop of execution successful is that Mount Moriah puts even more faith in McEntire's vocals which are very comparable to a young Dolly Parton. She steps up to the challenge and oozes confidence as she sings songs of remembrance on "Younger Days", songs of relationships out of reach in "Those Girls" and songs of lost times with "I Built a Town". These moments are where Miracle Temple chooses a great musical path. Instead of turning up the volume, Mount Moriah dial the instruments back and let the songs stroll with their intricate musicianship. Well placed guitar riffs, synchronized background vocals and light strings all emphasize McEntire's voice but also stand tall on their own. This is the true strength of Mount Moriah as they keep Miracle Temple moving without ever turning up the amps.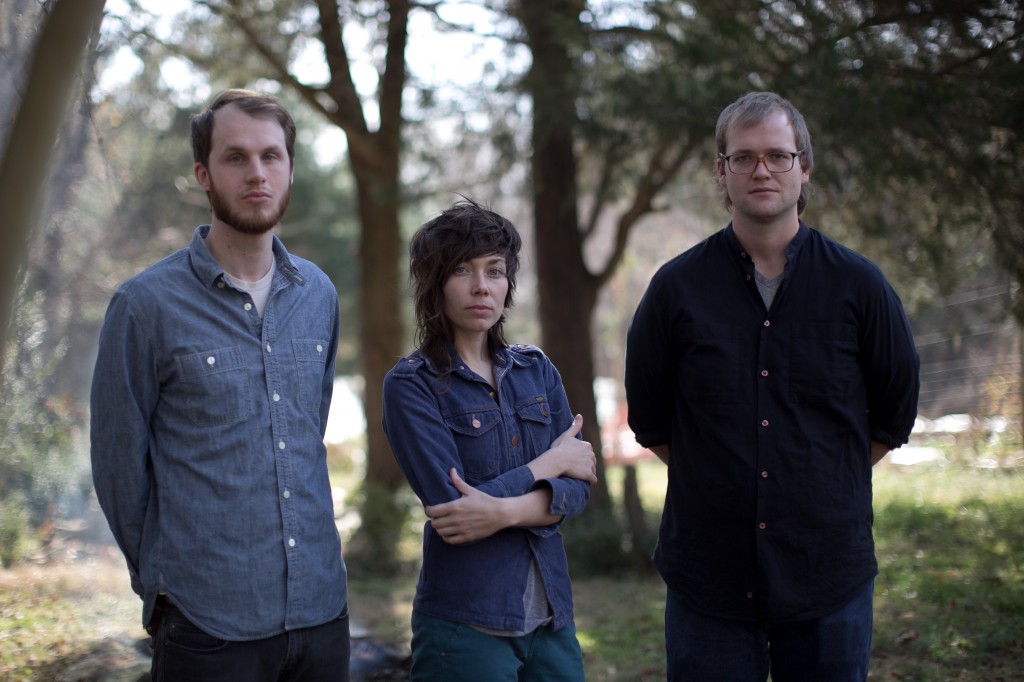 Miracle Temple is a grower of an album. Don't expect just giving it one listen and immediately loving it. It is not that kind of record. You need to let yourself immerse into the tracks with headphones and let each line soak in. Even foot tapping songs such as "White Sands" have a supreme discipline that was not on Mount Moriah's debut and boosts Miracle Temple's replay value. Mount Moriah have released an album which highlights that sometimes less really is more as the consistent and planned restraint in these 12 tracks propels Miracle Temple to the next level!
Key Tracks: "Bright Light", "I Built a Town", "White Sands"
Artists With Similar Fire: Dolly Parton / Heartless Bastards / Wilco
Mount Moriah Website
Mount Moriah Facebook
Merge Records
-Reviewed by Christopher Anthony
Latest posts by Christopher Anthony
(see all)