Johnny Marr


The Messenger
Sire/ADA Records [2013]



Fire Note Says: The long awaited "real" debut from guitarist Johnny Marr.
Album Review: Johnny Marr is best known as the creative mind and guitarist for The Smiths. Since that historic groups split, Marr has spent the last 20 years playing with a diverse set of artists that includes Talking Heads, Pet Shop Boys, The The, Electronic, Modest Mouse and The Cribs. The Messenger is said to represent his first solo album of his career which is sort of a true if you score his 2003 record with The Healers as a collaborative effort. Regardless of how you tally the card there has never been any question of Marr's guitar playing skill and the impact he has had on the music scene so The Messenger not only was highly anticipated but also brings an expectation to be great.
From the opening track "The Right Thing Right" you know what kind of record you are getting with The Messenger. From the quick pounding drum to the strong guitar strum this track brings what long time fans will want to hear as it is British rock through and through. Song after song Marr lets his guitar fly as his gliding vocals remind you quickly that he is a good singer. I think that all of these years of letting someone else take the front stage have most people forgetting that he has some pipes that have a similar delivery style of Ian Brown (The Stone Roses) or Richard Ashcroft (The Verve).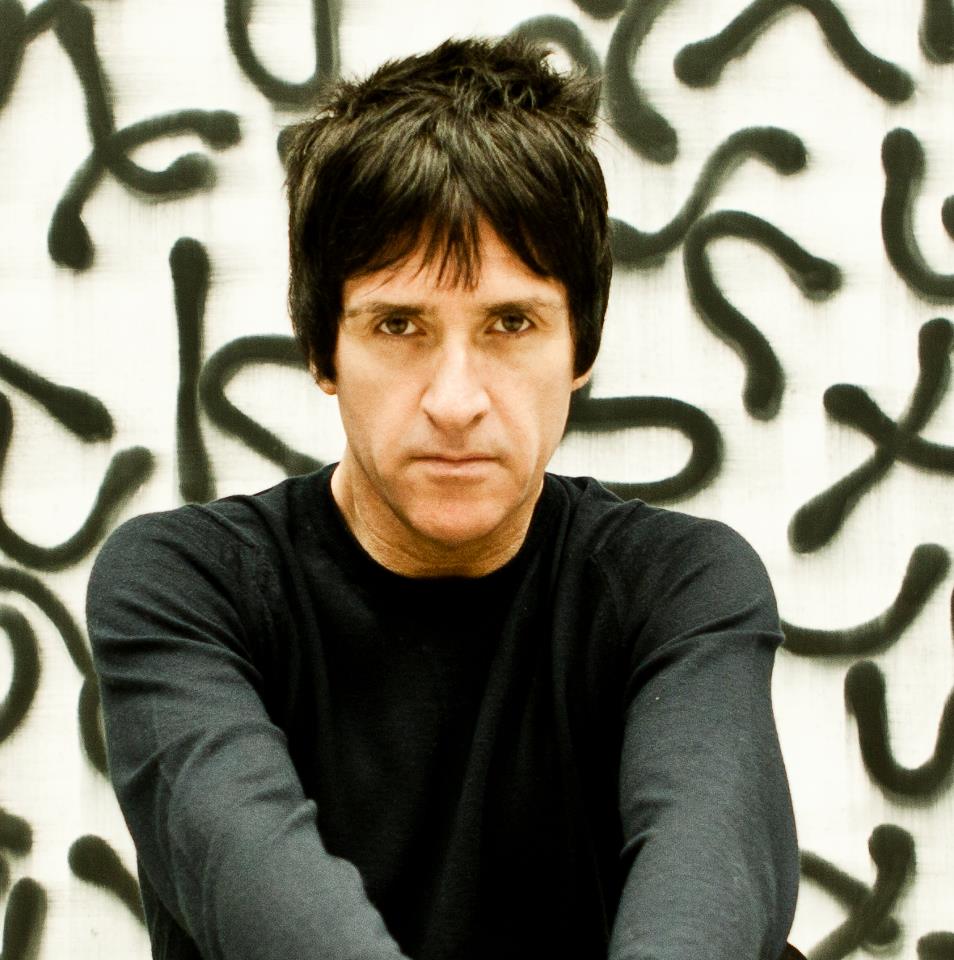 I could see why some people want to separate The Messenger from the his Healers record, Boomslang, because this album has a much better flow and sounds closer to what Marr knows best. The Healers album had several moments where it went in different directions but The Messenger stays in the British rock swim lane. This might have some critics picking at this record a bit because a few tracks do come off somewhat dated and would have been big back in 1994. That by no means hurts my opinion of The Messenger because Marr brings enough swagger, classic intertwining arrangements (like the Smiths), exact melodies and consistent riffs throughout which do sound just as fresh today. It truly comes down to if you like this style or not – the year does not matter.
The Messenger is not going to make my year end list but it did meet my expectations as songs like "Upstarts" and "Sun And Moon" have strong lasting effects after the album is complete. They are easily tracks I would put in a current playlist and have my foot tapping every time they are played. It is nice to see Johnny Marr taking full credit here and The Messenger showcases that he should continue right where this record leaves off. For longtime fans of his work this release should be well received and after one listen you realize it was clearly long overdue!
Key Tracks: "The Right Thing Right", "Upstarts", "Sun And Moon"
Artists With Similar Fire: Noel Gallagher's High Flying Birds / Embrace / Ocean Colour Scene
Johnny Marr Website
Johnny Marr Facebook
Sire/ADA Records
-Reviewed by Christopher Anthony
Latest posts by Christopher Anthony
(see all)