Various Artists


Reason to Believe: The Songs of Tim Hardin
Full Time Hobby Records [2013]




Fire Note Says: Filtered through a diverse set of artists, Tim Hardin's voice comes through loud and clear.
Album Review: Oregon folkie Tim Hardin was never a massive superstar. His life cut short in 1980 from a heroin overdose at the age of 39, Hardin struggled with substance abuse for most of his life, never reaching the success that he deserved, his songs instead serving as hits for other artists. Covered by the likes of Robert Plant, Nico, Zombies singer Colin Blunstone, Rod Stewart and Johnny Cash, Hardin is one of those artists whose reputation as a songwriter rather than a performer lends itself to the tribute album format. Featuring a wide range of indie talent, Reason to Believe offers listeners an album with many divergent musical textures, but a common artistic vision that makes it a very cohesive listen, something most tribute albums lack.
The production, sequencing, and choice of artists on Reason to Believe are all top notch, with each musician or band capturing the melancholy hope of Hardin's songs with enough musical variety to keep things interesting. Some opt for the straightforward route, letting the song itself create an atmosphere, such as early standout "Red Balloon" performed by Mark Lanegan. Crisp acoustic guitar drives the track, while minimalistic touches of cello fill it out and nicely compliment Lanegan's focused vocal delivery. Snorri Helgason's take on "Misty Roses" is another deceptively simple arrangement, with fingerpicked guitar blending with subtle effects that build and decay. Following "Misty Roses," Sarabeth Tucek's performance of "If I Knew" serves as an ethereal, Sigur Ros-like bridge to Okkervil River's performance of "It'll Never Happen," a slow-burning track that combines fluid guitar lines with ambient keyboards that serve as the perfect backdrop to Will Sheff's hazy lead vocals. Another successful example of the simple-but-effective approach is Alela Diane's reimagining of "How Can We Hang On to a Dream," which features some nice brass accompaniment and what sounds like a bit of mandolin.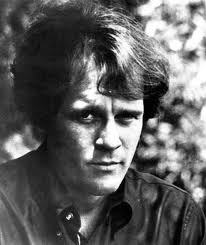 Other tracks take a more eclectic approach, such as The Phoenix Foundation, whose version of opening track "Don't Make Promises You Can't Keep" brings together quiet piano chords with layers of guitars and keyboards, topping it all off with lush harmony vocals. Diagrams' cover of "Part of the Wind," meanwhile, gives us an idea of what The Postal Service might do with the song, at least arrangement-wise (Sam Genders' vocals are much deeper than Ben Gibbard's). Another surprise is Smoke Fairies' shoegaze interpretation of "If I Were A Carpenter," with layers of distorted guitars and Fender Rhodes electric piano providing an ominous backdrop for the lead female vocals. The two tracks featuring Hannah Peel on lead vocals (The Magnetic North's "It's Hard to Believe in Love for Long" and a solo take on "Lenny's Tune) are polar opposites. The former sounds like something Iron & Wine might have tried on their last album (2011's Kiss Each Other Clean), with its kitchen sink approach combining acoustic and electronic instruments in interesting and surprising ways, while the latter is very sparse, Peel's vocals very up front in the mix over a music-box like arrangement. These twin songs are a good example of myriad ways in which Hardin's compositions can be creatively reshaped.
Pulling off a successful tribute album, one that captures the essence of the artist it salutes, is a hard enough feat on its own. Creating an album that captures that essence and feels like a cohesive artistic statement is another thing altogether. While a couple of tracks sound slightly out of place, on the whole Reason to Believe is a compelling tribute to an artist that made his mark as a songwriter rather than a performer, and its success as an album is a testament to the strength and consistency of Hardin's talent.
Key Tracks: "Red Balloon", "Don't Make Promises You Can't Keep", "Misty Roses", "It'll Never Happen"
Compilations With Similar Fire: I'm Not There (OST, Various Artists) / Kiss Each Other Clean (Iron & Wine) / The Best of Tim Hardin
Full Time Hobby Records
-Reviewed by Simon Workman
Latest posts by Simon Workman
(see all)