STRFKR


Miracle Mile
Polyvinyl Records [2013]



Fire Note Says: STRFKR's Miracle Mile is an indie pop, dance blasted, mother funker that's worth running!
Album Review: So when you see a name such as STRFKR, you might have to ask yourself a question. What in the hell is a STRFKR? Does the Galactic Empire not care anymore? Have instated the plans to build a STRFKR for Episode 7 (I don't think Disney would let that happen)? Is it a backwards super nova resulting in a white dwarf? Or, is it an earth killing asteroid that scientists have no way to combat? No, it's actually none of those things believe it or not. But, if you did guess an interesting four piece from Portland, Oregon then you are totally right!
STRFKR (Also pronounced Starfucker) brings together Joshua Hodges, Shaun Glassford, Keil Corcoran, and Patrick Morris to create a dance infused indie pop that can actually be an enjoyable listen at the same time. It's been said that STRFKR main man Joshua Hodges would like to isolate himself during the process of writing an album, here quite the opposite happened. STRFKR's third full length, Miracle Mile, is an expansive culmination of all the members' insights. It creates an interesting dynamic that succeeds more than it fails. Sugary sweet disco pop beats, 8-bit psych bleeps, and hazy, hooky, harmonized vocal heaps are only some surprises that come with running the Miracle Mile.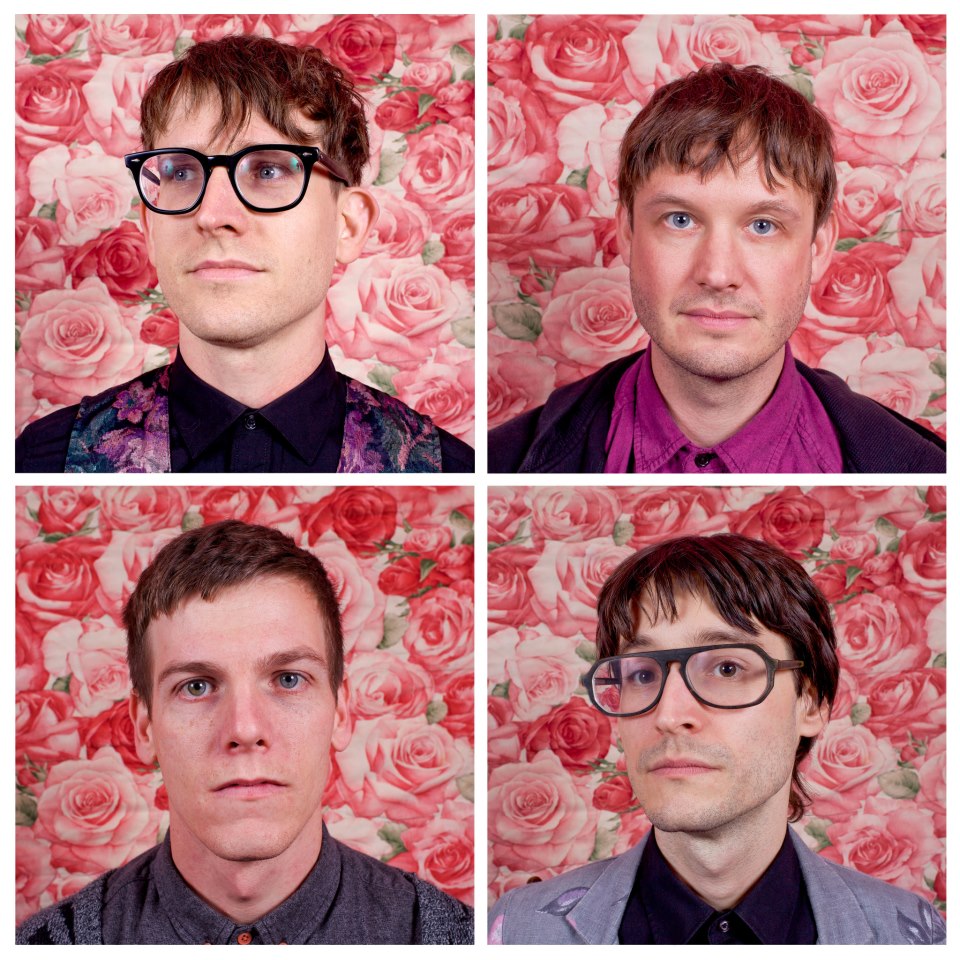 Album opener "When I'm Alive" takes a larger than life, glam disco swagger approach to kick things off. If you're not moving and grooving like I was then I feel that you may be broken. What impressed me most about this album are the different dynamics and frequencies of the groove. The album carries that same-ish feel but you shouldn't care because you will be shaking your ass off. "Malmo" sharp keys carry you into the track; this then gives way to a pretty standard drum beat. The thing to talk about here is the up tempo bass groove that gives this track its funkalicious fire. Also there is an honorable mention to the happy go lucky La la la vocals that hook you right into a head bob. "Isea" flounders a bit on the album as it seems to slow things down. It's when the track flows right into "YA YA YA" that the groove is satisfied again. It's carries a really driving bouncing bass and some interesting slinky strings. Thoughtful keys mimic the melody and create a great feel good moment. "Kahlil Gibran" has a dazed melody that sounds as if it could take cues from New York indie upstarts The Color Bars. "Atlantis" goes aquatic disco club in an interesting Of Montreal inspired dancer. Album highlight 8-bit induced, Anamanaguchi inspired "Leave It All Behind" is heavy dance funk, laser cut and refined with vocal highs and interesting instrumentation. Final track "Nite Rite" gives us a low droney key wash hum and standard tempo whir to wind down the album.
On a 15 track album Starfucker has accomplished a great feat as many are stand outs. The record has some faults and not everything hits as it's supposed to but this is a very seldom occurrence. It's the groove that succeeds here. Starfucker is space cocaine, quirky heart pounding excitement, fist pumping rhythm, and a colorful sense overloaded explosion which all combine to make Miracle Mile one hell of a mother funking ride!
Key Tracks: "While I'm Alive", "Kahlil Gibran", "Leave It All Behind"
Artists With Similar Fire: Of Montreal / Strength / Black Moth Super Rainbow
STRFKR Website
STRFKR Facebook
Polyvinyl Records
-Reviewed by Christopher Tahy
Latest posts by Christopher Tahy
(see all)