Hayden


Us Alone
Arts & Crafts Records [2013]



Fire Note Says: Hayden returns to a bigger stage with his new record Us Alone.
Album Review: Hayden has been a name in the business since his successful 1995 debut Everything I Long For and its US reissue in 1996 that was accompanied by MTV exposure (yes they played videos in the past) for the track "Bad As They Seem." It was around the same time that Beck had already broke out and Canada's Paul Hayden Desser seemed prime to follow the same route with his own brand of slacker rock. Well after the hype died down and a sophomore record that did not live up to expectations Hayden seemed to fade away and go underground.
Now to many people's surprise Hayden never left music and continually released records right up to today with Us Alone being his seventh full length release. The record does bring him back from his own indie label and has been released on Arts & Crafts Records. This is a bigger step because it is almost like Hayden is sending out a statement that it was nice being away but more people should know his story. Us Alone is the perfect return album to deliver the message as it brings all of the intricate pieces that made Hayden notable in the first place although now with a mature confidence that shines. This is evident on the opening "Motel" which has some synths moving around in the background while his ever present low tone vocal talks about a lover's quarrel. This slow to mid-tempo pace is classic Hayden and will make you take notice even though the song runs a bit long as it almost hits 6 minutes.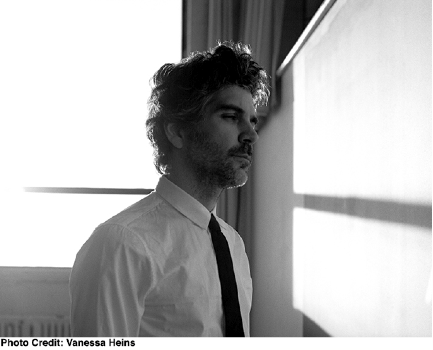 With "Motel" bringing you to the party the next two tracks on the record will hook you. "Just Give Me A Name" is desperate, reeling and sincere as Hayden once again brings his voice out of the shadows and evokes a raw feeling that everyone listening can identify with. "Blurry Nights" is up next and it easily is the best track on the album as it features his sister-in-law songstress Lou Cannon that engages Hayden in this upbeat duet. It is the balance that Hayden has needed on his albums for a long time and it makes you want to hear more. Later on Us Alone "Rainy Saturday" once again turns the tempo up and again brings back the keyboards for a more unique experience from the typical soft sided Hayden. These risks help push Us Alone and Hayden to a level he should have been at all these years.
The album is a bit long considering it is only 8 songs but plays out to 45 minutes. Some of this is the closing almost 12 minute "Instructions" which is really two tracks as it contains a hidden ending piano and voice composition which is a fitting closer to the record. After sticking with Hayden for 17 years Us Alone is definitely a big step forward after all this time and hopefully is a doorway for people to rediscover this talented artist.
Key Tracks: "Just Give Me A Name", "Blurry Nights", "Rainy Saturday"
Artists With Similar Fire: Beck / Snailhouse / Iron & Wine
Hayden Website
Hayden Facebook
Arts & Crafts Records
-Reviewed by Christopher Anthony
Latest posts by Christopher Anthony
(see all)