Veronica Falls


Waiting For Something To Happen
Slumberland Records [2013]



Fire Note Says: Veronica Falls avoid the slump with their solid sophomore record Waiting For Something To Happen.
Album Review: I love when albums sneak up on you and stick in the back of your head to the point where you unexpectedly start blurting out the chorus. This was my experience with the sophomore album from London's Veronica Falls as it once again brings forward the stylish vocals of singer/guitarist Roxanne Clifford and hits an unstoppable retro groove.
It was really anybody's guess what direction Veronica Falls would go here on Waiting For Something To Happen but to what will be most fans enjoyment the band stays the course they started back in 2011. Their self-titled debut was a record that combined muscular reverb guitar with the jangly pop of male/female harmonies for a solid unique direction and Waiting For Something To Happen just picks up the torch and keeps on going forward. First track out of the gate, "Tell Me", starts off with a dangling guitar line that moves into a foot tapping rhythm before the duel vocals chime out "Tell me…tell me everything" as the song then just keeps getting faster and faster before the bottom falls out at the end and quietly dissolves. It is this very type of catchy song structure that Veronica Falls seems to construct with ease. The sinister vibe that "Shooting Star" creates is pure listening magic as Clifford and James Hoare's vocals intertwine and play off each other. It is one of those tracks that absolutely contains nothing flashy but possesses an undertone swagger that keeps your ear to the speaker.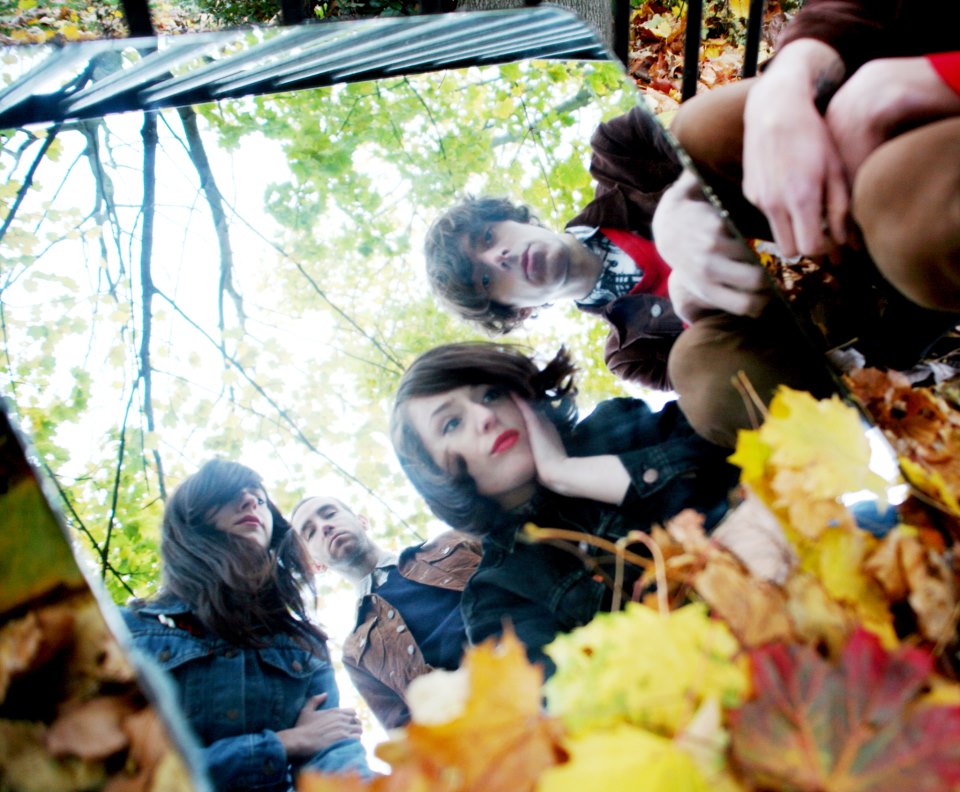 Veronica Falls works because the band submerges sweet sounding pop songs into guitar numbers that have an edge. Lyrically Waiting For Something To Happen succeeds as it has a much more emotional side to it compared to their debut as it deals with the process of growing up, leaving things behind and the agony over where to go next. All of this is pulled together by an even more confident lead singer and band that gives Waiting For Something a bit more polish but with the help of Rory Attwell's (Male Bonding, The Vaccines) recording the record stays just as serious. This equals a solid sophomore outing that is as engaging as the band's debut, so not only will current fans be pleased but Veronica Falls should definitely should have an audience that will be growing.
Key Tracks: "Tell Me", "Shooting Star", "Buried Alive"
Artists With Similar Fire: Real Estate / Beach Fossils / The Pastels
Veronica Falls Website
Veronica Falls Facebook
Slumberland Records
-Reviewed by Christopher Anthony
Latest posts by Christopher Anthony
(see all)