The Casket Lottery


Real Fear
No Sleep Records [2012]



Fire Note Says: The Casket Lottery reunite and produce some radio friendly post-hardcore tracks.
Album Review: After The Casket Lottery's last full length, Possiblies & Maybes (2003), the band took a bit of a hiatus. Members took off to focus on other musical projects, singer Nathan Ellis went to focus on other bands, drummer Nathan Richardson ended up joining The Appleseed Cast, and also there was the project Coalesce that both Nathans where a part of. Well now years later we have The Casket Lottery back together again as a five piece (instead of a three piece) with their fifth release Real Fear. The record is a moody, post-hardcore experience with a bit of an art rock twist – I like to think And You Will Know Us By Our Trail Of Dead… without the prog rock hooks.
Starting out with an explosive hardcore dissonance is the quick "Blood On the Handel". The drums keep the fury with ease and the gruff scream of vocals clashes nicely with a floaty chorus. "In The Branches" gives a nice subtle balance to the noise swirl with the thoughtful addition of keys. "Pamina" grows into a bit of a circular guitar shriek, but what is really noticeable here is the drums and moody bass that drive the song. "Ghost Whiskey " garbles its way into a lurching monolithic like rift that is soon replaced by a spit fire bass which gives way to heavy guitar and vocal screams. "Baptistina" seems to have the make-up of an off kilter Offspring song. I think it's the constant of driving drums with a nice hooky chorus and a vocal delivery that closely resembles Dexter Holland. "Real Fear", the final track, does creep in with a cook keys guitar meld that connected with me the most out of anything on the album. It's just too bad that it had to be so close to the end.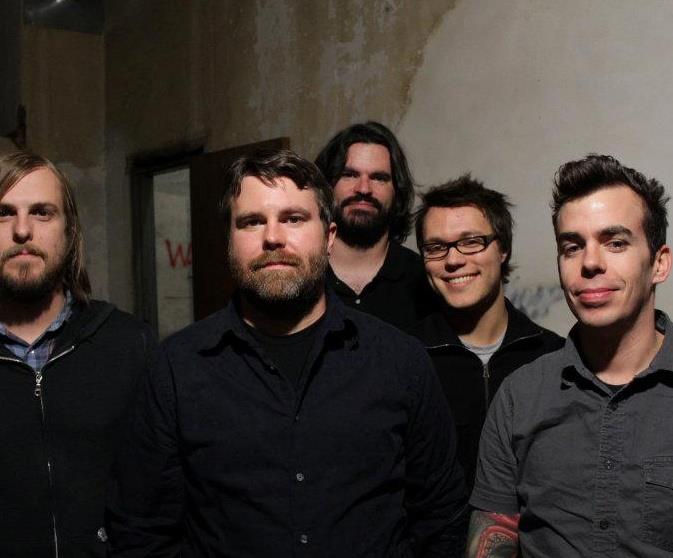 For some reason listen after listen I really could not connect with The Casket Lottery's Real Fear. I could sense the heart here but that only goes so far. At some point the album sometimes echoed the hollowness of mass produced radio friendly rock. Not to be too harsh but this might be one album that needed more time in the casket.
Key Tracks: "In The Branches", "Baptistina", "Real Fear"
Artists With Similar Fire: Six Gallery / Get Up Kids / Tigers Jaw
The Casket Lottery Facebook
No Sleep Records
-Reviewed by Christopher Tahy
Latest posts by Christopher Tahy
(see all)