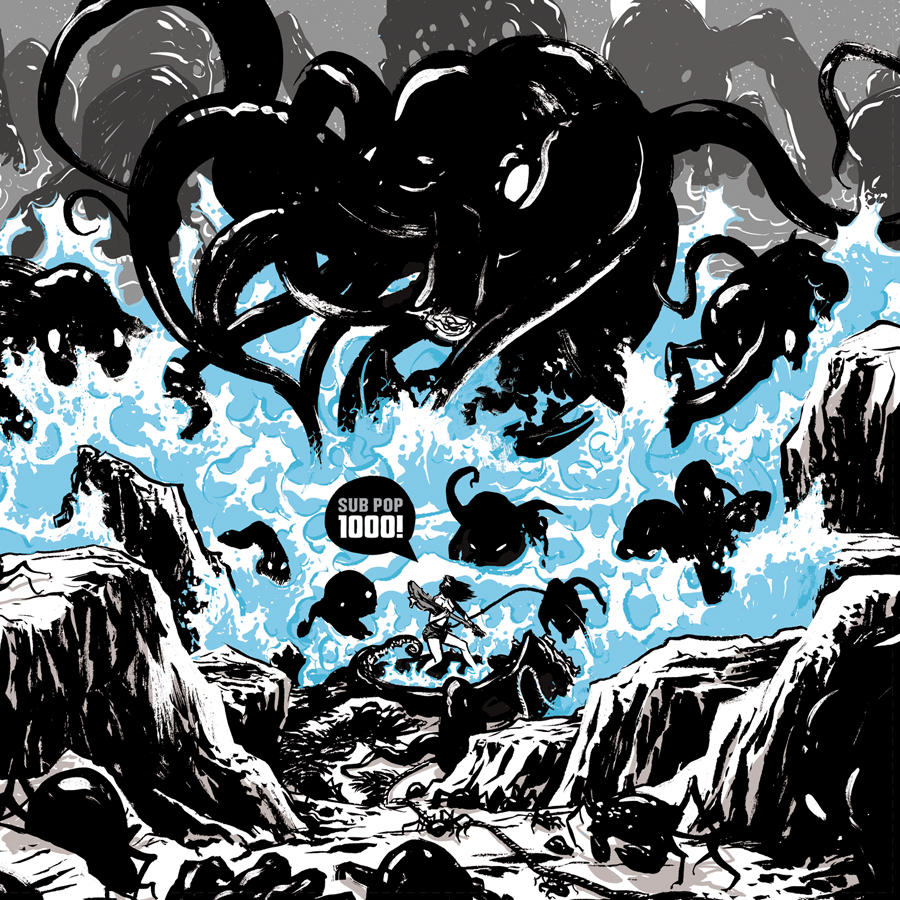 On April 20th (Record Store Day!) Sub Pop will release Sub Pop 1000, a limited-edition compilation of what Sub Pop feels are some of today's most vital artists from around the world. Sub Pop 1000 is comprised entirely of unreleased and exclusive tracks, and will be available digitally and on dazzling, silver-ish vinyl in a limited edition of 5,000 copies.
The vinyl will include an 11″x11″ booklet and an MP3 download coupon. Sub Pop 1000 was inspired by the landmark 1986 compilation, Sub Pop 100, which championed artists such as Sonic Youth, Wipers and The U-Men. Please find a full tracklist for Sub Pop 1000 below.
Sub Pop 1000
Tracklisting:
Side A
01. His Electro Blue Voice "Kidult" (Bologna, IT)
02. Chancha Via Circuito "Lacandona" (Buenos Aires, AR)
03. Protomartyr "French Poet" (Detroit, MI)
04. Lori Goldston "Tangled North" (Seattle, WA)
05. Iron Lung "A Victory for Polio" (Seattle, WA; San Francisco, CA)
Side B
06. Soldiers of Fortune "Money" (Brooklyn, NY)
07. Peaking Lights "Subterranean Brainblow" (Los Angeles, CA)
08. Ed Schrader's Music Beat "Radio Eyes" (Baltimore, MD)
09. My Disco "Guided" (Melbourne, AU)
10. Starred "Doomed" (Los Angeles, CA)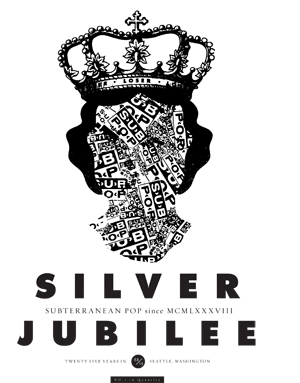 In honor of their 25th anniversary year, Sub Pop Records will be hosting an altogether free event, which they are calling The Silver Jubilee, to be held July 13, 2013 in Seattle's historic Georgetown neighborhood.
Further details will be forthcoming and you can also check HERE.
Latest posts by Christopher Anthony
(see all)