Big Harp


Chain Letters
Saddle Creek Records [2013]



Fire Note Says: Big Harp's sophomore album is a bluesy, boozy, bassy ride.
Album Review: Big Harp is the husband-wife duo of Chris Senseney and Stefanie Drootin-Senseney, who joined musical forces in 2010. Chain Letters is the sophomore follow-up to the 2011 release White Hat. Not being familiar with that release I cannot speak to any stylistic changes between the two albums, although the band defines this as a grittier, less pastoral album than their first endeavor. I can say with confidence that such an assessment rang true as I listened to the Chain Letters.
To me the star of the LP is the voice of Chris Senseney. He has a deep bass that takes the lead on all tracks. This may be a stretch, but Senseney's voice reminded me of Lou Rawls with its layers and distinctiveness – there are not many voices like his operating in folk-rock at this time. When the couples harmonizes vocally, like on the track "Outside In the Snow," the results are quite striking. I enjoyed this song for its jangle-rock rhythms and old-school Motown vibes. Again, the vocals make solid musical arrangements stand out. The wistfulness, soul, and casual observations of "It's Easy To Be Strange" come about as a result of the way that Senseney sings it. It's actually a quite simple tune with scant guitar and bass that builds to the song's percussive crescendo at the end. By far my favorite track on Chain Letters was "Good News." It's the rockiest, bluesiest track on the album and complements the vocals a great deal. I was reminded of The Black Keys as I listened to it the first time. Stefanie adds backup vocals and there's a kick-ass electric guitar solo to close it out. I would've liked to have seen more tracks like this on the album, but perhaps it stands out for that very reason.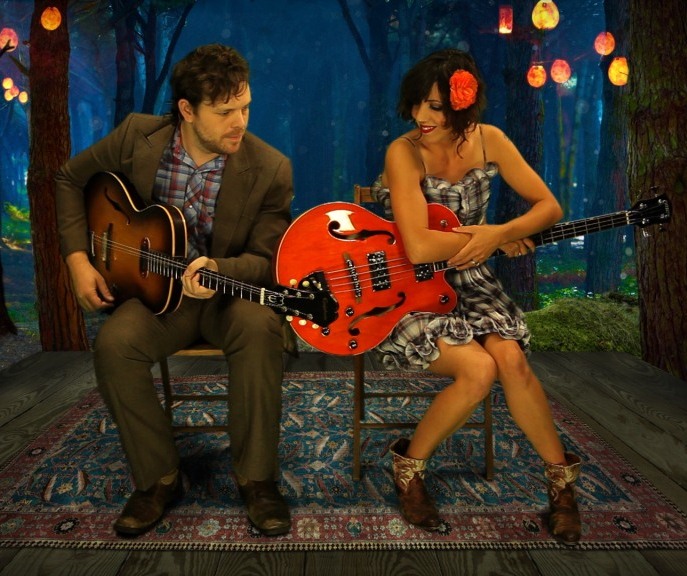 While I enjoyed Chain Letters for the most part, the tracks named above are the only ones that made a lasting first impression. With further listens I think the album could make an even stronger impression. I loved the timber of the voice and the soulful way that Chris Senseney approached each song and perhaps a bit more musical variety would've allowed his voice to be used in different ways. For this reason I will be excited to hear where Big Harp goes next.
Key Tracks: "Good News", "Outside In the Snow", "It's Easy To Be Strange"
Artists With Similar Fire: The Black Keys / The White Stripes / Edward Sharpe & The Magnetic Zeros
Big Harp Website
Big Harp Facebook
Saddle Creek Records
-Reviewed by Matthew Heiner
Latest posts by Matthew Heiner
(see all)