Night Beds


Country Sleep
Dead Oceans Records [2013]



Fire Note Says: Night Beds debut Country Sleep will win your attention in its first 71 seconds.
Album Review: I am a sucker for the type of record Night Beds has released in Country Sleep. The album begins with just a simple unaccompanied tender voice in the 71 second opener "Faithful Heights". It actually is a bold move for main player Winston Yellen on his debut to just put it out there. At this point you either are all in or probably turning the record off. Well, hopefully you stick around as the energetic full band "Ramona" is next up and it will instantly sell you on Night Beds smooth style that quickly brings to mind Iron & Wine, Fleet Foxes, Sea Wolf and Mark Kozelek's Sun Kil Moon.
This sort of whimsical delivery continues on the floating "Even If We Try" that has the theatrics of a Rufus Wainwright track while still having the harmonies of a larger band. That is the uniqueness of Night Beds and how they differentiate themselves from some of these other groups because Yellen treats Country Sleep as one 35 minute performance. With any good performance there needs to be a solid story and Yellen provides that as Country Sleep's songs were mostly created out of destructive circumstances, which included overindulgence in drinking and just the state of feeling lost. This may not be a great place for people to be parked at but for the purpose of an album driven from emotion and a changing state of mind – Country Sleep benefits.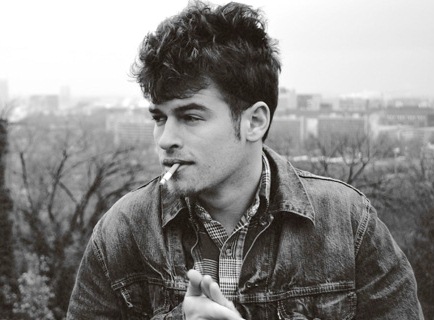 Some of Country Sleep feels repetitive in style through the middle of the album which brings the overall experience here down a little for me but the album picks right back up near its end. Closing track "TENN" is not only the longest track on the album but also one of its best as its honest delivery and stripped down instrument support gives you one last great look into the world of Yellen. His universe may not always be pretty nor perfect but Country Sleep has a style that will keep you coming back for more and could be the start of a great musical journey.
Key Tracks: "Ramona", "Even If We Try", "TENN"
Artists With Similar Fire: Iron & Wine / Mark Kozelek / Sea Wolf
Night Beds Website
Night Beds Facebook
Dead Oceans Records
-Reviewed by Christopher Anthony
Latest posts by Christopher Anthony
(see all)