Teenage Fanclub


Bandwagonesque
Creation Records [1991]


Fan Reviewer: Scot
Location: Bellefontaine, OH
Age: 50
Nineteen Ninety-One. It was the age of grunge. The year of Nirvana's Nevermind, Pearl Jam's Ten and Soundgarden's Badmotorfinger. A nascent indie scene was forming around records like Loveless, Spiderland and Screamadelica. Even established acts like REM and U2 rebooted in 1991 with Out Of Time and Achtung Baby.
But nobody saw this coming. After two lackluster albums, Scotland's Teenage Fanclub announced their presence in a big way with Bandwagonesque. Owing much to Big Star and The Byrds, this slice of power pop perfection went against everything else going on in the music world. With three singer/songwriters contributing songs and lead vocals, they also harmonized beautifully together. The hooks were big and the sound was oddly even bigger. The tendency of most Big Star indebted bands is to go small but on this, by far their best work, Teenage Fanclub swung for the fences. And it worked. Spin actually awarded Bandwagonesque as their Album Of The Year in 1991 ahead of the aforementioned Nevermind, Loveless and the rest. It also got them booked on Saturday Night Live (hosted that night by Jason Priestley!? Where does the time go?)
The secret to this record and why it stands the test of time is no great secret at all. It's the songs. Truly memorable pop/rock songs are TFC's stock in trade and every track here is a keeper. In fact, the two best songs of their career are on Bandwagonesque: Norman Blake's "The Concept" and Gerard Love's "Star Sign." Upon listening to them both in 2012 it is their timelessness that keeps them sounding fresh. It occurred to me that this album could have been released in 1971, 1981, 1991, 2001 or 2011 and still would have been successful. Great songs know no era.
So was this the best record of 1991? I personally would give the edge to The Pixies Trompe Le Monde. Or maybe Talk Talk's Laughing Stock. But it remains a brilliant piece of song craft and although TFC would go on to release many good albums after this (notably 1995's Grand Prix) they would never again reclaim the magic of this one. And as trends come and go at an ever increasing rate there is something comforting in knowing that Teenage Fanclub are still out there. Still doing it. But they'll never record another Bandwagonesque.
———————————————————————————————————————————-
Thanks again Scot for revisiting Bandwagonesque. Another great fan review and Scot will be receiving a Fire Note prize package for his published submission! Feel free to comment below why you think Bandwagonesque is special – we would love to hear it.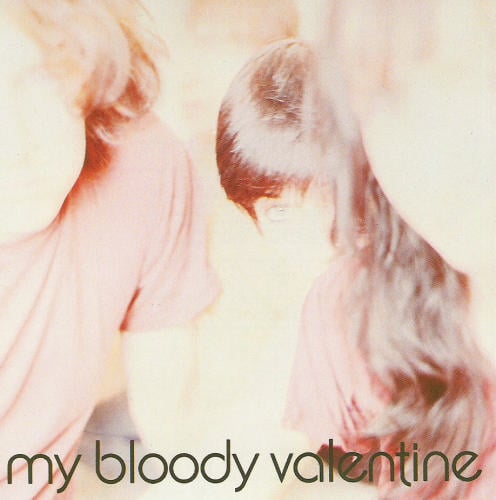 For the next "classic album" we revisit The Fire Note will be riding the current hype and return of My Bloody Valentine by going back to check out their Isn't Anything [1988] release. This record was the precursor to the more critically hailed Loveless [1991] but just as important and probably a bit overlooked by younger generations. The idea is real simple here – The Fire Note wants a new generation to experience records that their elders have already raved about. So if you are up for the challenge – start writing!
If you would like to submit a review of My Bloody Valentine's Isn't Anything for publication email it to us at info@thefirenote.com. If we pick your review you will receive a Fire Note prize package!
Latest posts by Christopher Anthony
(see all)