Unknown Mortal Orchestra


II
Jagjaguwar Records [2013]



Fire Note Says: No sophomore slump here as Unknown Mortal Orchestra's II incorporates more and keeps it fresh!
Album Review: It's been about three years since we've last been graced with the off kilter wackiness of a UMO (Unknown Mortal Orchestra) record, and that make their return quite exciting indeed. UMO again returns with II under the guise of their shimmering, lo-fi, sun soaked, psychedelic sound. Doing that you may ask yourself doesn't that just seem like a debut retread, and I say to you sir/madam, No. There is a great amount here to get the ears excited and keep the tunes zany, yet listenable, at the same time.
UMO shows off a side here that we never saw in the self-titled debut, shedding light on things such as remoteness, quite possibly references to suicide, and isolation. Album opener, "From The Sun", beautifully finger picks its bouncy patterns in your ears around effect drenched vocals. "Isolation can put a gun in your hand", is the exact moment that I was blown away (pun intended). The record sank its hooks into me pretty hard with its beautiful string antics/bass duet dance with soulful croons in the middle of the song that boosted the experience.
"Swim and Sleep (Like A Shark)" pleads "I wish I could swim and sleep like a shark does; I'd fall to the bottom and I'd hide till the end of time" which keeps the lonely honesty going. Here the rhythm section has to be praised as the drums keep everything steady, but the one thing that I really noticed was the emphasis of the bass on the entire album. Dripping with a fine mix of R&B with a good amount of funk for good measure is "So Good at Being In Trouble", that also has a fine falsetto included for texture. "One at a Time" is almost packed too tight to handle as Beefheart/Zappa infused acid funk punctuates heavy tones over the vocals while still hanging onto the lonely theme. The middle of the song goes into an amplified, flower power guitar crunch while vocals that sprawl on, and the chorus at one point is backed by a Chicago like brass blast.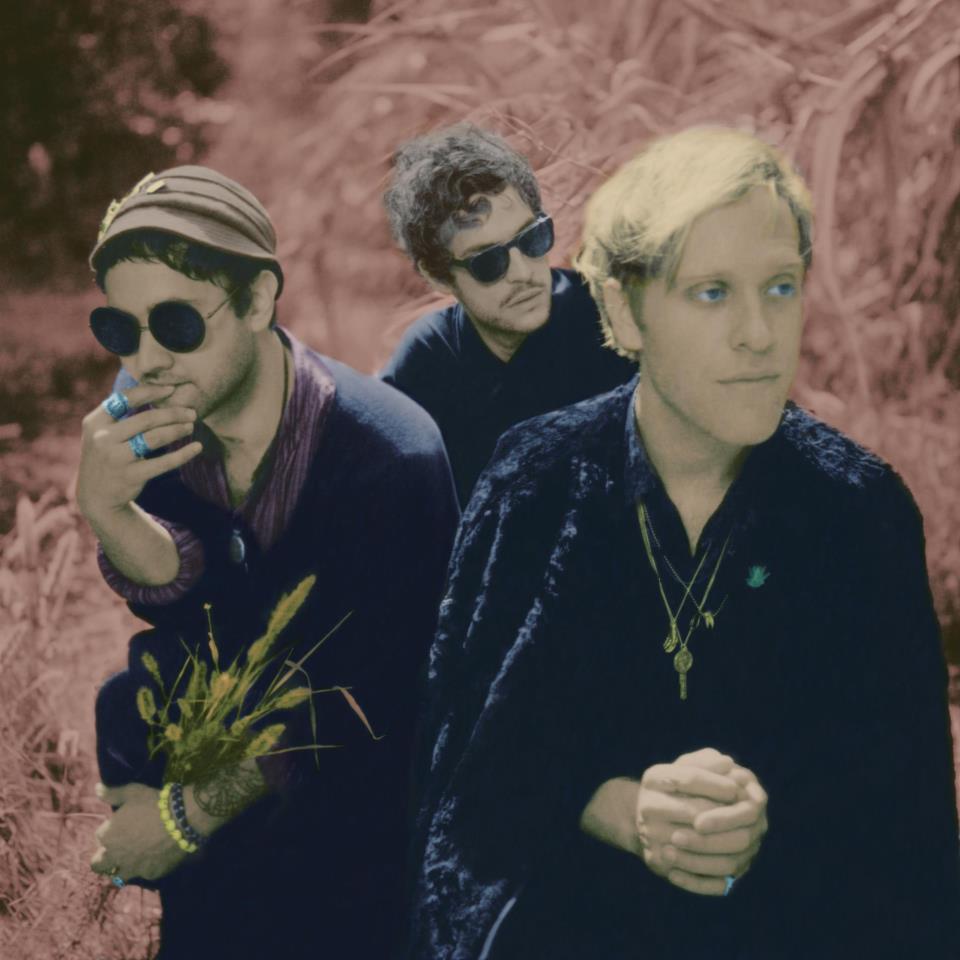 "No Need for a Leader" is a straightforward fuzz sprint to the finish line. While it's by no means a weak track it might meander a bit with its use of similar tricks and tropes as interest in the record might start to wane just a bit, but the experience is never dashed. "Monki", the longest track on the album, seems to take on religion, morality, and relationships all in its seven minute span. Injected with soul, it is a deep track but it can seem to overstay it welcome. "Dawn" a weird hazy instrumental almost compares to the intros of those 20 year old science VHS tapes you watched in school. "Secret Xtians" brings the record to a fitting end, the deep and poignant chord strums made my hairs stand on end. Also, the great play on words of "Secret Xtians" (meaning Secret Christians) makes it hard not to appreciate the wit of UMO.
So all in all, Unknown Mortal Orchestra didn't create the perfect record but they did create one hell of a follow up. Keeping the weird but also trading it for beauty, introducing funk and retro-soul into the mix and focusing on some pretty interesting themes nicely differentiates II from their self-titled debut. It might sometimes require a bit of work to keep this record together, but if I was in seclusion with II for a while, I wouldn't consider that a bad thing.
Key Tracks: "From The Sun", "One at a Time", "Secret Xtians"
Artists With Similar Fire: DIIV / Tame Impala / Foxygen
Unknown Mortal Orchestra Website
Unknown Mortal Orchestra Facebook
Jagjaguwar Records
-Reviewed by Christopher Tahy
Latest posts by Christopher Tahy
(see all)