The Ruby Suns


Christopher
Sub Pop Records [2013]



Fire Note Says: Christopher is a chilled out dance pop filled with hooks and melody.
Album Review: When Sea Lion was released in 2008, The Ruby Suns seemed to be a band on the brink. "Oh, Mojave" from that album was featured in a Windows Vista commercial which seemed to be on TV every 5 minutes, so their music was everywhere. The album was a pleasant mix of experimentalism and Beach Boys inspired pop. Their follow-up record, Fight Softly while still garnering positive critical praise for the most part, seemed to cause a disconnect with their new fanbase, many of whom (myself included) were disappointed in the new darker, more electronic direction of the band. I was definitely curious as to what Christopher would sound like, and jumped at the chance to review it. It turns out that there is quite a bit to like about the record.
"Desert of Pop" immediately reminds the listener of the classic Madonna hit "Vogue", so much so that I felt the urge to strike a pose whilst listening. The vocals soar in all the right spots, and the chorus has a nasty habit of getting stuck in your head. As you get further into the record, you begin to discover that like so many bands today, The Ruby Suns are highly influenced by late 80's and early 90's club music. I suppose your tolerance of that music is going to directly relate to how much you enjoy this record, because this is a very anachronistic record, more of that time than its own. Gone are the endearing Beach Boys influences, and in its place are Pet Shop Boys and New Order. "Rush" starts with Ryan McPhun's gorgeous falsetto floating over just a keyboard bed, before other noises begin to slowly drift and eventually build into a a nice mellow groove, it's without a doubt the finest track on the record.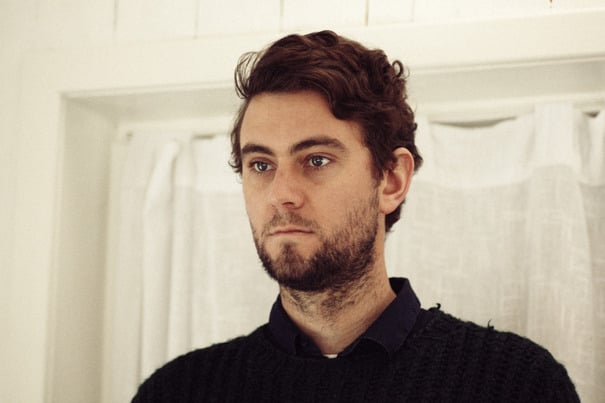 Overall the record can be overwhelming with all of its lushness, and it struggles with being a bit samey and boring in stretches, but through it all, the melodies and hooks are there. The Ruby Suns have definitely changed their sound, but McPhun's voice and his gift for melody are still apparent. As I stated earlier , your mileage on this stuff is going to vary, but if you are a fan of chilled out dance music, this will hit the right spot for you!
Key Tracks: "Rush", "Desert of Pop", "Kingfisher Call Me"
Artists With Similar Fire: Passion Pit / Hot Chip / Pet Shop Boys
The Ruby Suns Website
The Ruby Suns Facebook
Sub Pop Records
-Reviewed by Kevin Poindexter
Latest posts by Kevin Poindexter
(see all)