Camper Van Beethoven


La Costa Perdida
429 Records [2013]



Fire Note Says: La Costa Perdida is a worthy addition to the Camper Van Beethoven canon!
Album Review: It's hard to believe it's been close to 28 years since Camper Van Beethoven took the skinheads bowling on their debut album, Telephone Free Landslide Victory, and a little over 8 years since they released their "comeback" album, New Roman Times. I suppose the first question I had was, would this record be any good, and the second was what would it sound like? The answer to the first question is a resounding yes; La Costa Perdida is quite good, and a good deal more satisfying than New Roman Times was. The second question is also fairly simple to answer; La Costa Perdida sits comfortably in the middle ground of classic Camper Van Beethoven, yet also at times bares a stronger sonic resemblance to David Lowery's work with Cracker than any other CVB record has. Lowery's wit is still as sharp as it ever was, and is on full display in both his lyrics and his vocal delivery throughout the record.
"Come Down the Coast" sets the mood of La Costa Perdida perfectly as the opening track. It's a slower tempo track that features some fine guitar work and Lowery's finest vocals on the record. You are guaranteed to find yourself singing this song long after the record has ended. "Northern California Girls" sounds like it has an outside shot at getting some love on the radio, it's another catchy slower track but it features the violin more prominently, like a classic CVB song should, after all, it's one of their trademark sounds! At 7 minutes it goes on a bit long, but there is a 4:30 radio edit, that makes for a perfect single. "Summer Days" sounds like it could have been on any number of classic CVB records, it just has that sound perfectly, the violins, the Mediterranean riffs, it's maybe the finest song on the record. The record isn't all slow tempos and moodiness, tracks like "Too High for the Love-In" work up a nice sonic fury, and I would be remiss if I didn't mention that it has perhaps the strangest, yet completely catchy lyric of the year, "bring to me the anti-venom, and make me a sandwich". I don't know what that means, but it's catchy as hell!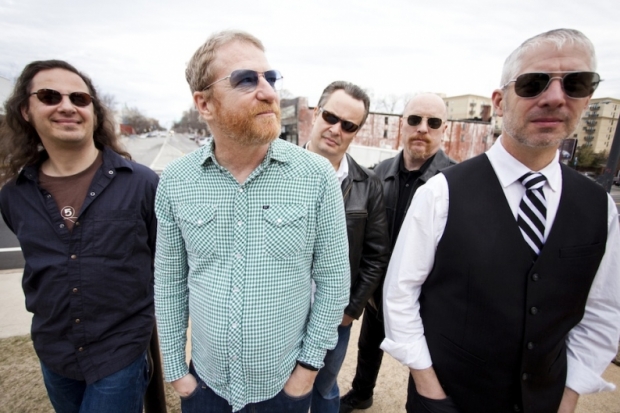 If you've never heard a Camper Van Beethoven record, I would urge you to run out now and pick up Key Lime Pie or really any of their first records! However this new record is good enough to stand on its own, and if this is your first introduction to this great band, well you've got some catching up to do!
Key Tracks: "Come Down the Coast", "Northern California Girls", "Summer Days"
Artists With Similar Fire: Cracker / They Might Be Giants / Guided By Voices
Camper Van Beethoven Website
Camper Van Beethoven Facebook
429 Records
-Reviewed by Kevin Poindexter
Latest posts by Kevin Poindexter
(see all)