The GROWLERS


Hung At Heart
Everloving Records [2013]



Fire Note Says: Oozing with a murky swagger, The GROWLERS aim to please with this release.
Album Review: With the sonic force of surf, psych, garage, and a good ol' fashion vintage feel or a sound that they like to call beach goth. The So Cal based GROWLERS come at us with their third full-length Hung At Heart which takes us back to many sounds of the 60's surf, garage rock culture with its own dark mood thrown in for a bit of theatric fun.
Wasting no time at all, album opener "Someday" strikes that fun in the sun, dance party on the beach jingle jangle surf chord that perfectly portray the 60 surf era. GROWLERS lead vocalist Brooks Nielson seems to have an uncanny ability to sing in a Bob Dylan nasal style of vocals, "Naked Kids" is really where it starts to come through. Here we return to the gymnasium with the prefect sock hop slow dance, where the lights are dim, the vocals speak of love, the bass line drives the beat, and you sway back and forth with your hand on the waist of your perfect girl. Then when you think all is well a bit of dementia takes over with "Salt on a Slug" with carnival style keys, and a rolling reverb that vaguely recalls "The House of the Rising Sun" that is a personal favorite of mine.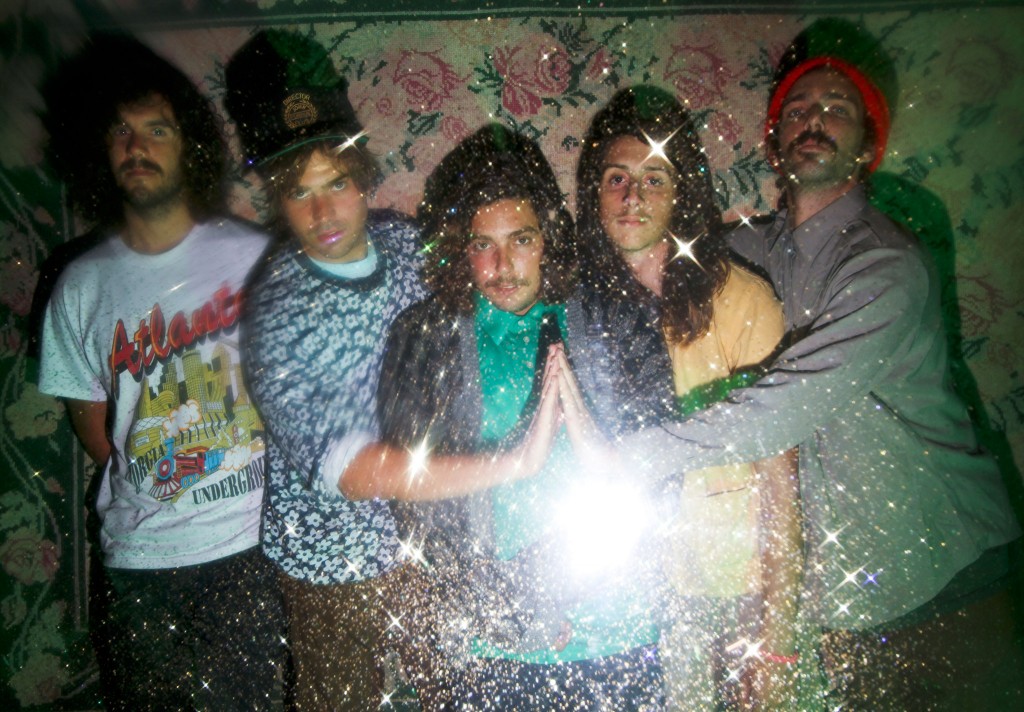 "One Million Lovers" is pure fun from its warble keys intro to it perfect happy go lucky bass line bounce – trust me it's so catchy the bass is hard to get out of your head. "Pet Shop Eyes" feels like it came out of love song for the soda jerk. Put a quarter in the jukebox down at the local soda shop and this could have the chance of being played. It's the jangle of the guitar chords, the dreamy sing along of love, and the spacey keys that hammer this one home. "Its No Use" is a warped, slowed down carousel of doom. The keys pulse with an up and down pattern as you slowly ride the animal of your choosing at a zombies crawl pace-it's one of the album's more sinister goth moments. The album takes us out with the elevator styling's of "The Fruit is For Everyone" a weird, but almost fitting end for the record.
The GROWLERS have created an album that sticks to a specific niche and fills it almost exactly. I'd say that they hit the mark on what they were going for and at times maybe that hurts the album, sometimes sounding to similar for its own good. But, it is an interesting batch of songs, if not the most thought provoking it's still a fun time for these beach rats. Any interested ear may want to give this a listen as these guys next offering could easily be stronger, The GROWLERS are one to watch!
Key Tracks: "Salt on a Slug", "One Million Lovers", "Derka Blues"
Artists With Similar Fire: Dead Ghosts / FIDLAR / Thee Oh Sees
The GROWLERS Website
The GROWLERS Facebook
Everloving Records
-Reviewed by Christopher Tahy
Latest posts by Christopher Tahy
(see all)