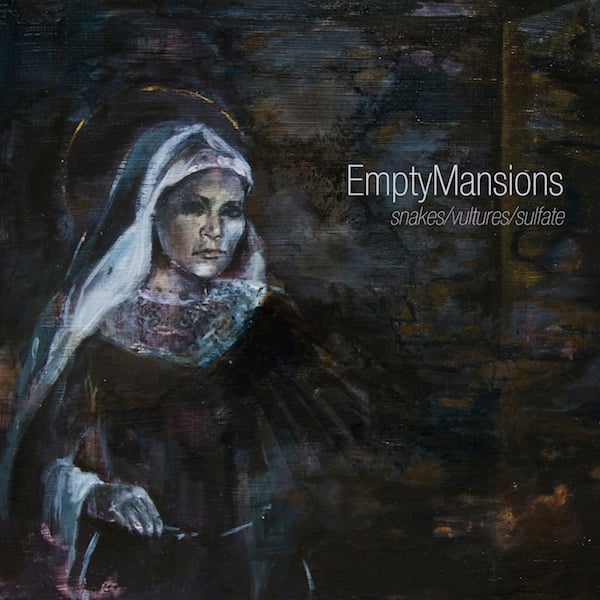 EmptyMansions' founder/primary songwriter, Sam Fogarino (Interpol) wrote most of the songs for his debut, snakes/vultures/sulfate while on tour promoting Interpol's fourth and self-titled album, from mid 2009 to late 2011. Lyrically, the songs are the result of, Sam, reading much postmodern fiction by writers such as Hubert Selby Jr ("Sulfate"); discovering an appreciation for aerial dance and a fascination with outer-space ("Lyra"); the TV-drama Justified ("Up In The Holler"), and Black Francis of Pixies fame ("That Man").
Musically, Sam drew upon classic heavyweights; Neil Young (The closing track on snakes is a cover of "Down By The River"), The Stones, Zeppelin—filtered through his affinity with the likes of Sonic Youth and Pixies. It was after a show in Rome, Italy, that Sam and Brandon forged a bond resulting in Brandon taking on the role as producer and bassist for the future EmptyMansions debut record. Curtis was a part of Interpol's live configuration, playing keyboards on the globe-spanning run.
You will be able to find snakes/vultures/sulfate releasing in April via Riot House Records but can hear the track "Lyra" below.

Latest posts by Christopher Anthony
(see all)