Red Clover Ghost


Red Clover Ghost
Good Soil Records [2012]



Fire Note Says: Red Clover Ghost will win you over immediately with their sincere harmonizing approach.
Album Review: When a group can successfully use their harmonizing vocals as another instrument it tends to always grab my listening ear. This is the case with Cumberland, MD, twins Clint and Gibb Cockrum and their band Red Clover Ghost. The duo has a modern Everly Brothers flare to them that makes listening to their self-titled debut record very easy.
Emotion is everything on a record of this nature and Red Clover Ghost pack plenty of it into their 11 compositions. Like when they sing "Oh Lord, take me back to Bear Hill" the pleading nature in which the delivery comes at you immediately ups the ante or on the closing track "If I Could Only Have The Last Time" the guys create a pulsing rhythm that moves the song along as their almost whispered vocals build the track's intensity. It is this vocal ability that helps Red Clover Ghost keep their album fresh because the group does not stray from the formula for most of the album's 34 minutes. This may wear on the more casual listener but fans of this genre should stay engaged as the track's stories keep your attention and the harmonies remain memorable.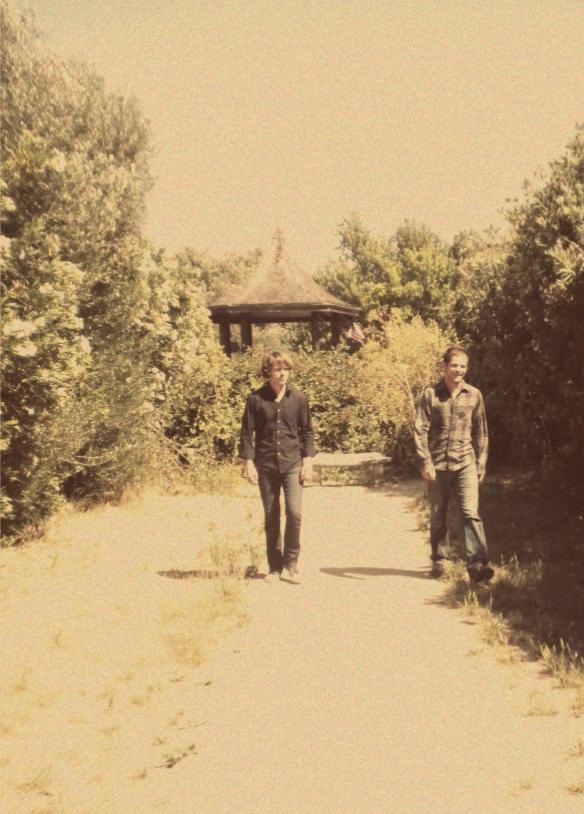 Red Clover Ghost are one of those bands that work really hard for a core following of fans but will have some trouble breaking into that next tier. This has nothing to do with talent but everything to do with exposure and uniqueness. There is nothing here with Red Clover Ghost that you have not heard before but I would encourage fans of the acoustic/folk genre to give them a spin as the group puts forth a very rewarding effort. Red Clover Ghost have created several tracks here that have true staying power and an album that gets more addictive every time you spin it!
Key Tracks: "Cowboy Killer (Days Fade Away)", "The Dark Haired Queen", "If I Could Only Have The Last Time"
Artists With Similar Fire: Jackopierce / The Everly Brothers / Billy Pilgrim
Red Clover Ghost Website
Red Clover Ghost Facebook
Good Soil Records
-Reviewed by Christopher Anthony
Latest posts by Christopher Anthony
(see all)