Cub Scouts


Told You So EP
Self-Released [2012]



Fire Note Says: Fresh indie pop from down under.
Album Review: Cub Scouts are a promising new band from Brisbane, Australia that have been crafting their own style of indie dream pop music over the last year. The band already has been generating tons of buzz here in the States with their debut EP Told You So and after just one spin you will know why.
The appeal of the Told You So EP is in its simplicity. The tracks come off so smooth that they immediately get in your head with their stylish bounce, 5 piece instrument mix and the plush vocals of lead singer Tim Nelson. Cub Scouts provide dream pop with a true core of guitar, bass, drums, keys and piano that works because the EP has organic song structures. Sometimes I think it is much harder to get into a band that is all one trick with a synthesizer. Cub Scouts avoid that comparison completely as they give 100% on the Told You So EP. Middle EP track, "Hands" is a perfect example as Cub Scouts present a classic Dream Academy meets a current Shins type vibe that is not only memorable but will have you singing along by the time the chorus comes around the second time.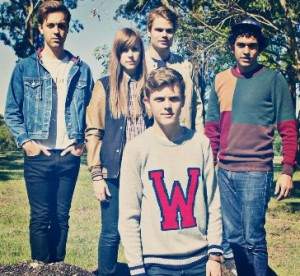 Not everything on the Told You So EP will wow you but overall out of the 6 tracks here, there are 3 solid stand outs which will keep you coming back. Cub Scouts have succeeded in both creating a buzz on their independently released debut EP and raising anticipation for a full length this year. Based on the band's youth and creative tweak to a long standing genre, Cub Scouts will appeal to an already large indie audience and should be a band we hear much more from as this new year rolls on.
Key Tracks: " Evie", "Hands", "Told You So"
Artists With Similar Fire: Phoenix / The Shins / The Dream Academy
Cub Scouts Website
Cub Scouts Facebook
-Reviewed by Christopher Anthony
Latest posts by Christopher Anthony
(see all)