Cemeteries


The Wilderness
Lefse Records [2012]



Fire Note Says: Cemeteries sophomore album proves they're a band worth watching.
Album Review: Cemeteries is an ambient, dream pop band rising up from Buffalo, NY.  With The Wilderness, writer and vocalist Kyle J. Reigle brings a theatrical, yet mellow sound to life. Like they're telling a story, the songs blend together, creating a unique sound of both horror film soundtrack and perfect road trip playlist.
Opening with the track "Young Blood," The Wilderness starts off slow and mellow, moving into an eerie sound, and eventually ending with a few slightly more upbeat songs. Tracks, "The Wilderness" and "What Did You See," use rhythm and repetition, slowly guiding the listener through a journey. Even without vocals, "What Did You See," tells a horrific story, building up to the album's eerie center.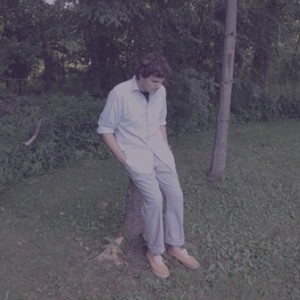 Using percussion and vocals to create spooky, unsettling music, Cemeteries create horror film inspiring sounds with "Summer Smoke" and "In the Trees." Starting off slow, as if dust is starting to settle, "Summer Smoke" asks questions and searches for answers with both its lyrics and sound. "In the Trees" is a bit faster, but infuses the same eeriness with repetitive vocals and tune. It is followed by "Roosting Towns," a less eerie song that moves the listener to the album's final chapter.
One of the album's best songs "Leland," is more upbeat, but still in keeping with the album's horror movies undertones. It opens with an echoing series of notes and has a beautiful, progressive ending. It is followed by "Brighter Colors," which brings the album out of the darkness, giving the listener a sense of hope. With "Leland" and "Brighter Colors," the album begins to sound more relaxed. Cemeteries ends with the song "A Real Gust of Wind," bringing full circle the album's both ghostly and hopeful sound.  The Wilderness takes the listener on a complete journey, leaving them wanting more.
Key Tracks: "What Did You See," "In the Trees," "Leland,"
Artists With Similar Fire: Beach House / Bon Iver / Grizzly Bear
Cemeteries Website
Cemeteries Facebook
Lefse Records
-Reviewed by Michelle Morgan