Manchester Orchestra


Simple Math
Columbia Records [2011]



Fire Note Says: Manchester Orchestra shines on the epic rock album Simple Math!
Album Review: Concept albums always scare me a bit because they are typically either really good, really bad or tread water and never find a connection. On Manchester Orchestra's third album, Simple Math, we hear the story of a 23-year old who questions everything from marriage to love to religion to sex.
Sure this topic could cover 1000 things but when you find out the personal connection of lead singer Andy Hull to the material, as he has stated, it was a way for him to work through his own marital issues and thus gives Simple Math a true soul driving it. All of this happens without Manchester Orchestra losing their "rock out" capabilities, which is clearly heard after the soft opener "Deer" by the energized "Mighty". The bouncy "Pensacola" comes off catchy while "Virgin" is one of the darkest, deepest and best tracks the band has ever released.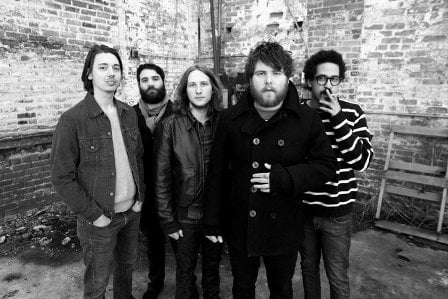 With so much passion driving each track, it is hard not to get lost in each compositions message and none of this is highlighted any better, then on the sprawling title track and its completely bombastic finish. Simple Math is a record that gets better after every spin and finds Manchester Orchestra in the perfect place as a band that can perfectly translate true emotion into solid rock moments. This is not always easy to pull off but on Simple Math, all the pieces fit and shine a bright light on the talented and still up and coming Manchester Orchestra!
Key Tracks: "April Fool", "Virgin", "Mighty"
Artists With Similar Fire: My Chemical Romance / Modest Mouse / The Smashing Pumpkins
Manchester Orchestra Website
Manchester Orchestra MySpace
Manchester Orchestra Facebook
Columbia Records
– Reviewed by Christopher Anthony
Latest posts by Christopher Anthony
(see all)